18 Mar 2022
100% Optical 2022: Spring / Summer 2022 - Back to our Roots!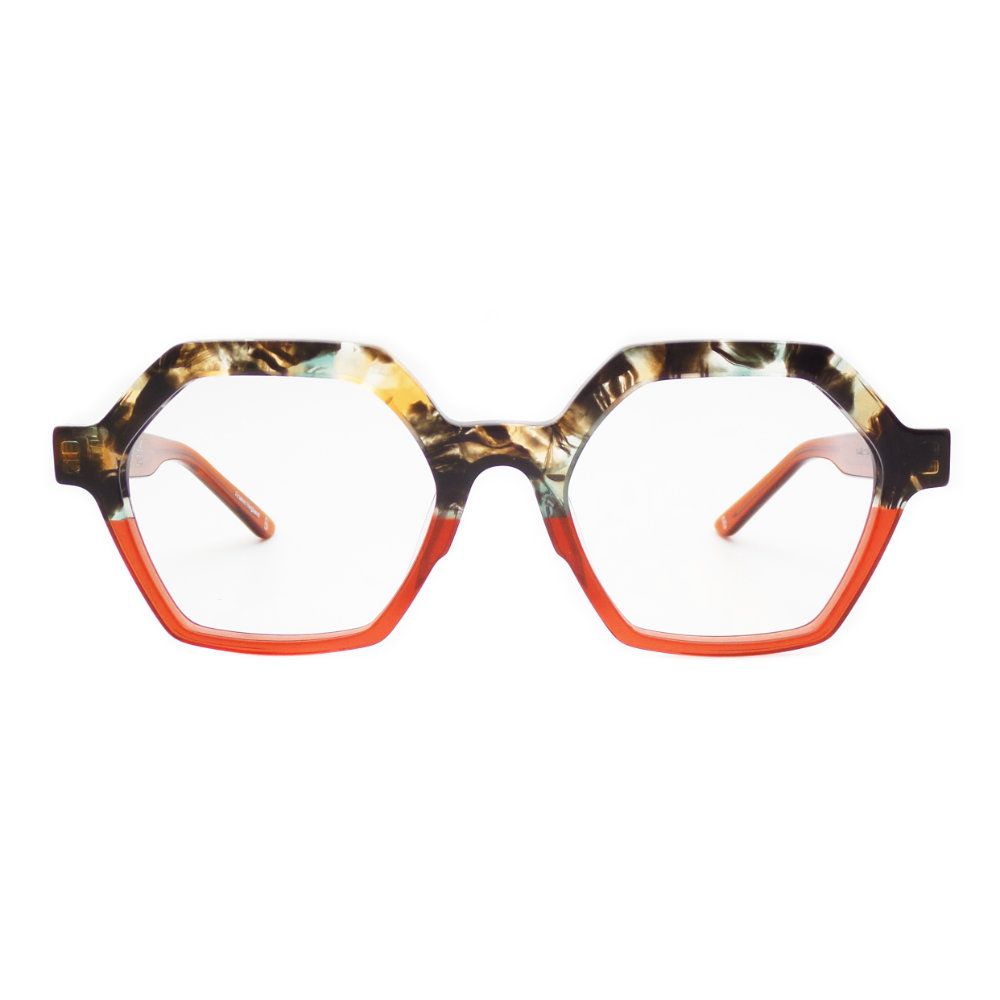 The new collection from Booth&Bruce draws inspiration from the brand's beginnings in the 90s. Strong colours and bold acetate frames dominated their fashionable frames at the time, and they are coming full circle with the Spring Summer collection for 2022.
Over the years the brand has evolved, introducing a Sunglasses range, metals and mixed material frames, and the latest collection is the first fully acetate collection in recent years.
Peter Sunderland, owner and lead designer, said, "With eyewear trends in the UK becoming braver and bolder, it feels like the right time to go big, and draw inspiration from those bold shapes that created our initial identity"
The Spring-Summer collection features thick bold frames combined with bright and colourful acetates, making a wearable and eye-catching collection with every frame. The collection has been doing well since the soft launch earlier this year, with highlights being the angular hexagonal shape of BB2208 in Madegascar, and the joyfully bright pink BB2202 in Candyfloss. Also proving popular, is BB2207, with its deep sides - a real nod to some of the 90s styles, so popular at the time.
See the whole collection on stand E73.