01 Jun 2020
Bonavista Optics announced as Designer and Distributor for Downton Abbey Eyewear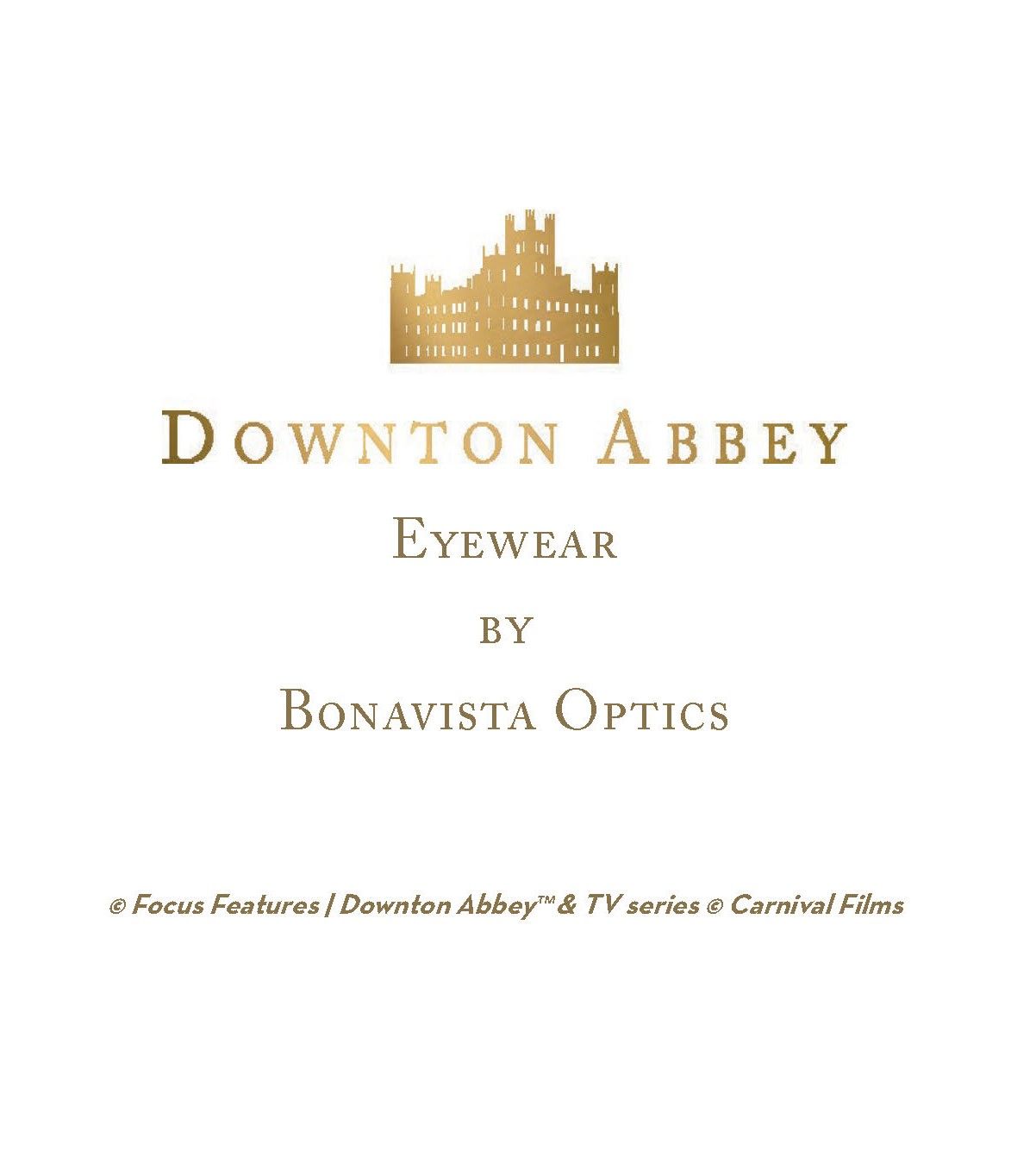 Bonavista Optics Announced As Downton Abbey® Eyewear Licensee
"Downton Abbey's story, music, photography and talent are a feast for the senses", says Bonnie Ashley, owner of Bonavista Optics. "This has been an exciting process, bringing some of that art and ambiance into eyewear. We are presenting an optimum product to the discerning Downton fans and anyone who loves sophisticated and stylish eyewear".
Ms. Ashley is designing a wide variety of eyewear, of which there are two Premiere Limited- Edition Sunglass models that were hand-made in London. This is being followed by a complete line of uniquely elegant sunglasses and an ophthalmic line of exquisite eyewear, along with further surprises to be announced.
"You can look forward to seeing many vintage models with a 'Downton Abbey'® twist, all made of the finest quality materials and workmanship. The sunglasses are all ophthalmic quality. Many of the ophthalmic frames with have a matching sunclip so you can sell them as a frame only or as a full kit, if you so choose," continued Ms. Ashley.
The eyewear will be available first in the USA and the UK, followed by Canada and European region. The ophthalmic line will be available exclusively through registered Eyecare Professionals, who are encouraged to set up their accounts with Bonavista Optics as soon as possible, as these will be limited.
About Downton Abbey
Downton Abbey aired for six seasons on MASTERPIECE on PBS in the US and reached more than 26 million viewers in its final season, making it the highest-rated PBS drama series of all time. A Carnival Films/MASTERPIECE co-production, the series was written and created by Julian Fellowes and executive produced by Gareth Neame, Julian Fellowes, Liz Trubridge, and Nigel Marchant. Downton Abbey is one of the largest UK drama exports of all time, seen in over 250 territories worldwide. With 15 wins and 69 nominations, it is the most nominated non-US show in the history of the Emmys. Also, the winner of three Golden Globes, a special BAFTA and four Screen Actors Guild Awards, the series has captured an extensive fan-base worldwide. Downton Abbey the movie was released in 2019. The movie is a Carnival Films production, with Focus Features and Universal Pictures International distributing. Downton Abbey 2 is planned for the spring of 2022.
About Carnival Films
Carnival Films is a division of NBCUniversal International Studios and one of the UK's leading drama specialists. The company is responsible for the global television phenomenon Downton Abbey and current primetime series such as The Last Kingdom for Netflix, Jamestown for Sky One and Belgravia for ITV/EPIX. The company also produced the Downton Abbey movie, with Focus Features and Universal Pictures International distributing. Other shows produced over Carnival's history include Poirot, Hotel Babylon, Whitechapel and Dracula, as well as award-winning mini-series such as Traffik, Any Human Heart, The Lost Honour of Christopher Jefferies and The Hollow Crown anthology. Carnival has received a host of national and international awards including Primetime Emmys, Golden Globes and BAFTAs, and has been recognized as the UK's best production company at both the Bulldog Awards and Broadcast Awards.
About Bonavista Optics
Bonavista Optics, Inc. is an independent eyewear company based in Oakwood, Ohio, which specializes in Custom Eyewear Solutions for the entire family. Company owner and eyewear designer Bonnie Ashley is a licensed and certified contact lens and spectacle optician who began working in the optical industry in 1980. For more information, visit www.bonavistaoptics.com.
https://www.youtube.com/watch?v=ukG5TWgMZVY