29 Sep 2021
BONAVISTA OPTICS UNVEILS DOWNTON ABBEY EYEWEAR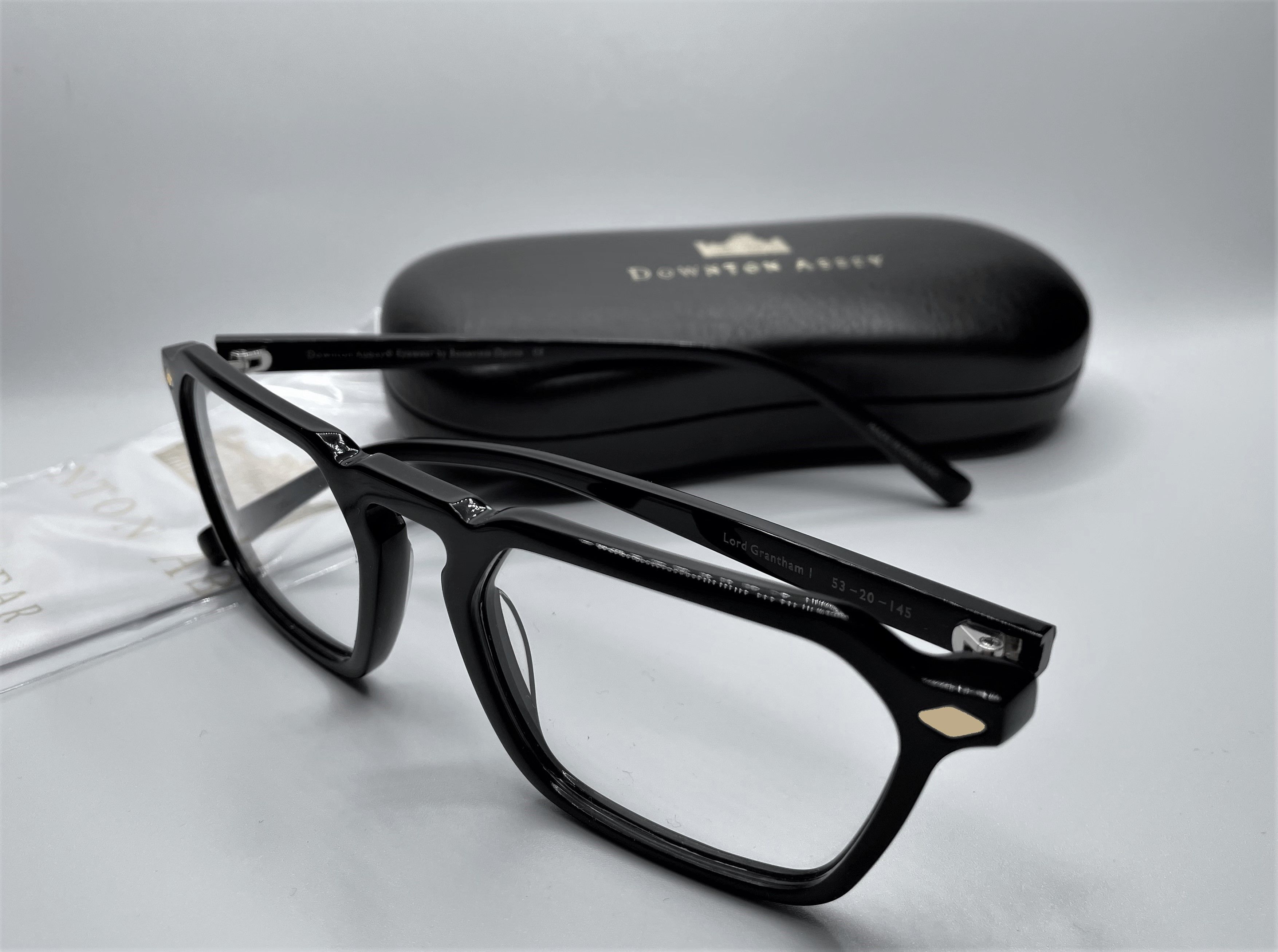 BONAVISTA OPTICS UNVEILS DOWNTON ABBEY® EYEWEAR
Oakwood, OH, USA, September 29, 2021- Bonavista Optics, Inc. (www.bonavistaoptics.com) is pleased to announce it has designed and launched a licensed Downton Abbey®- inspired line of eyewear frames, sunglasses and optical accessories.
"Downton Abbey's story, music, photography and talent are a feast for the senses," says Bonnie Ashley, owner of Bonavista Optics. "This has been an exciting process, bringing some of that art and ambiance into eyewear. We are presenting an optimum product to the discerning Downton fans and anyone who loves sophisticated and stylish sunglasses and frames. You can look forward to seeing many vintage models with a 'Downton Abbey' ® twist, all made of the finest quality materials and workmanship." The colour palette matches that of the series, allowing for rich textures and a variety of vibrant tones. Italian acetate, 18 Kt. Gold and titanium materials are used for both rimmed and rimless models which are reflective of the characters.
Ms. Ashley is designing a wide variety of eyewear, beginning with two Premiere Limited-Edition Sunglass models which were hand-made in London. These sunglasses and eyewear accessories such as multiple pair kits, cases and cleaning supplies are available from your favourite eye care provider as listed at https://www.bonavistaoptics.com/downton-abbey-eyewear-store-locator/.
An ophthalmic line of exquisite eyewear is currently in production, expected to be available late Fall 2021. All ophthalmic frames will also be offered in a kit version that will include a custom clip on or flip up sunglass and cleaning supplies.
We were pleased to debut the line to excited guests of Vision Expo East in the US. and are very happy to announce we will be presenting "Downton Abbey Eyewear" at a variety of venues including "100 Percent Optical" in London, January 2022.
The eyewear is available in the US, Canada UK and European region.
About Downton Abbey
Downton Abbey aired for six seasons on MASTERPIECE on PBS in the US and reached more than 26 million viewers in its final season, making it the highest-rated PBS drama series of all time. A Carnival Films/MASTERPIECE co-production, the series was written and created by Julian Fellowes and executive produced by Gareth Neame, Nigel Marchant, Liz Trubridge, and Fellowes. Downton Abbey is one of the largest UK drama exports of all time, seen in over 250 territories worldwide. With 15 wins and 69 nominations, it is the most nominated non-US show in the history of the Emmys. Also, the winner of three Golden Globes, a special BAFTA and four Screen Actors Guild Awards, the series has captured an extensive fan-base worldwide. Downton Abbey the movie was released in 2019 and became the highest-grossing domestic film in Focus Features' history. The movie was a Carnival Films production, with Focus Features and Universal Pictures International distributing.
About Carnival Films
Carnival Films is a division of NBCUniversal International Studios and one of the UK's leading drama specialists. The company is responsible for the global television phenomenon and movie sensation
Downton Abbey which topped $190m at the box office and set a new opening record for Focus Features. Carnival's current slate also includes new drama Belgravia for ITV/EPIX, and the television adaption of Robert Harris' novel, The Second Sleep. Other shows produced over Carnival's history include Jamestown, Stan Lee's Lucky Man, Poirot, Hotel Babylon, Whitechapel and Dracula, as well as award-winning mini-series such as Traffik, Any Human Heart, The Lost Honour of Christopher Jefferies and the Hollow Crown anthology. Carnival has received a host of national and international awards including Primetime Emmys, Golden Globes and BAFTAs, and has been recognized as the UK's best production company at both the Bulldog Awards and Broadcast Awards.
About Bonavista Optics
Bonavista Optics, Inc. is an independent eyewear company based in Oakwood, Ohio with a subsidiary office in Newbury, England. Bonavista Boutique specializes in Bespoke Fit and Custom Eyewear Solutions, whilst the parent company focuses on frame design and distribution. Company owner and eyewear designer Bonnie Ashley is a licensed and certified contact lens and spectacle optician who began working in the optical industry in 1980. For more information, visit www.bonavistaoptics.com.
Press Contact:
BJ Ashley
Optician1@bonavistaoptics.com