Case review in myopia management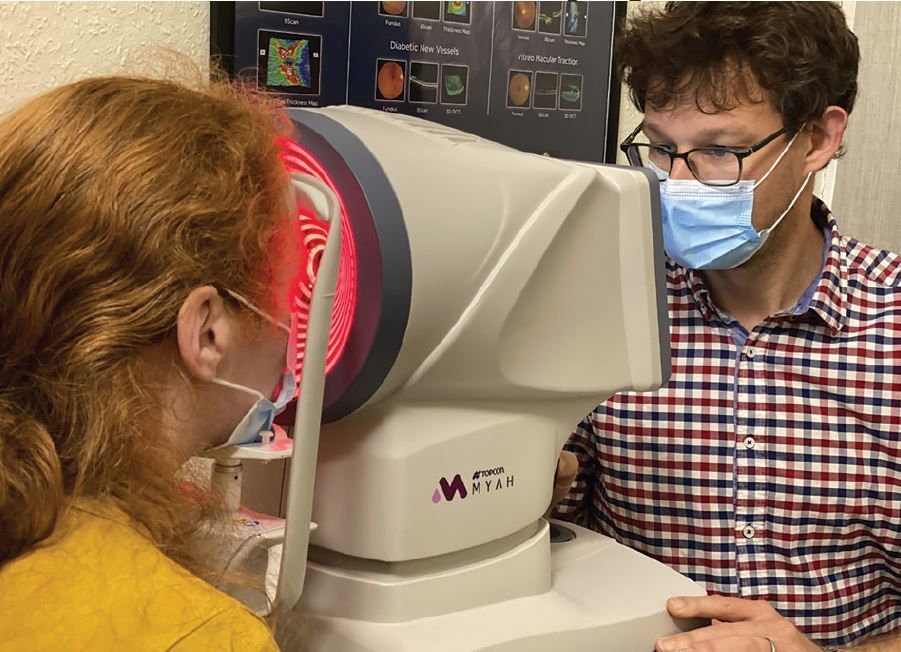 Sarah Farrant follows up her review of the new MYAH instrument,
Read the article at https://www.topconhealthcare.eu/uploads/media/60cb766171c6d/optician-sarah-farrant-myah-case-study.pdf.
The MYAH not only offers optometrists the ability to run myopia control clinics, but also offers a suite of Dry Eye functionality that enables monitoring and management of additional ocular problems which patients may suffer, and by screening younger patients who are at risk of becoming myopic. MYAH captures Axial Length measurements and allows you to plot progression of growth as well as variation in the rate of growth, optometrists have the ability to intervene earlier and perhaps make a greater impact on the visual outcome for the patient. It is very simple to use for both the patient and operator, provides repeatable measurements, and allows any type of refractive data to be input for comparison, but also links into a variety of software for image review and OrthoK lens ordering, ensuring clinics are as streamlined as possible.
http://eyetu.be/gefowusibe