10 Jan 2023
CHEC announces the launch of Worcester treatment centre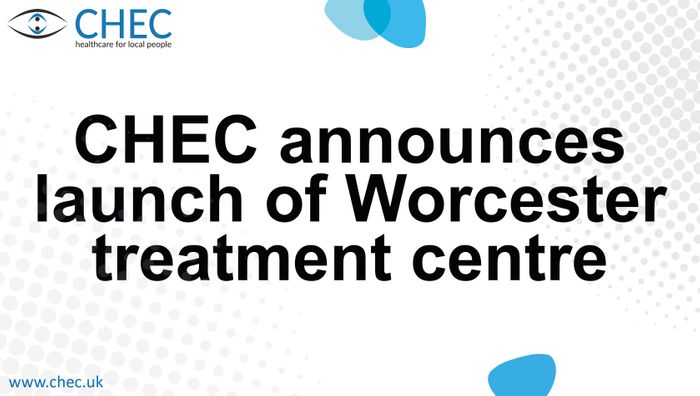 CHEC has announced the opening of a new treatment centre in Worcester, which will provide ophthalmology and endoscopy services for patients.
Waiting lists for both ophthalmology and endoscopy services have come under immense strain, with ophthalmic procedures accounting for approximately 10% of desired treatments in 2022. With NHS waiting lists once again hitting a record high and expected to continue rising until 2024, the opening of new centres is fundamental to increasing the availability of high-quality healthcare services for patients.
Jon Dore, COO, commented, "It is exciting to be able to announce our plans for 2023. The opening of our new centre in Worcester will further expand our high-quality services across England and help make healthcare more accessible for patients."
This new site is conveniently situated for patients and will improve accessibility to healthcare services for local residents.
In 2022, CHEC opened five new treatment centres across England, as well as launching its community services in Dorset. With the Worcester site due to open in March, it marks the first in a series of planned launches for CHEC in 2023.