01 Nov 2021
CHEC Launches 'Home to Hospital' and it's getting great reviews!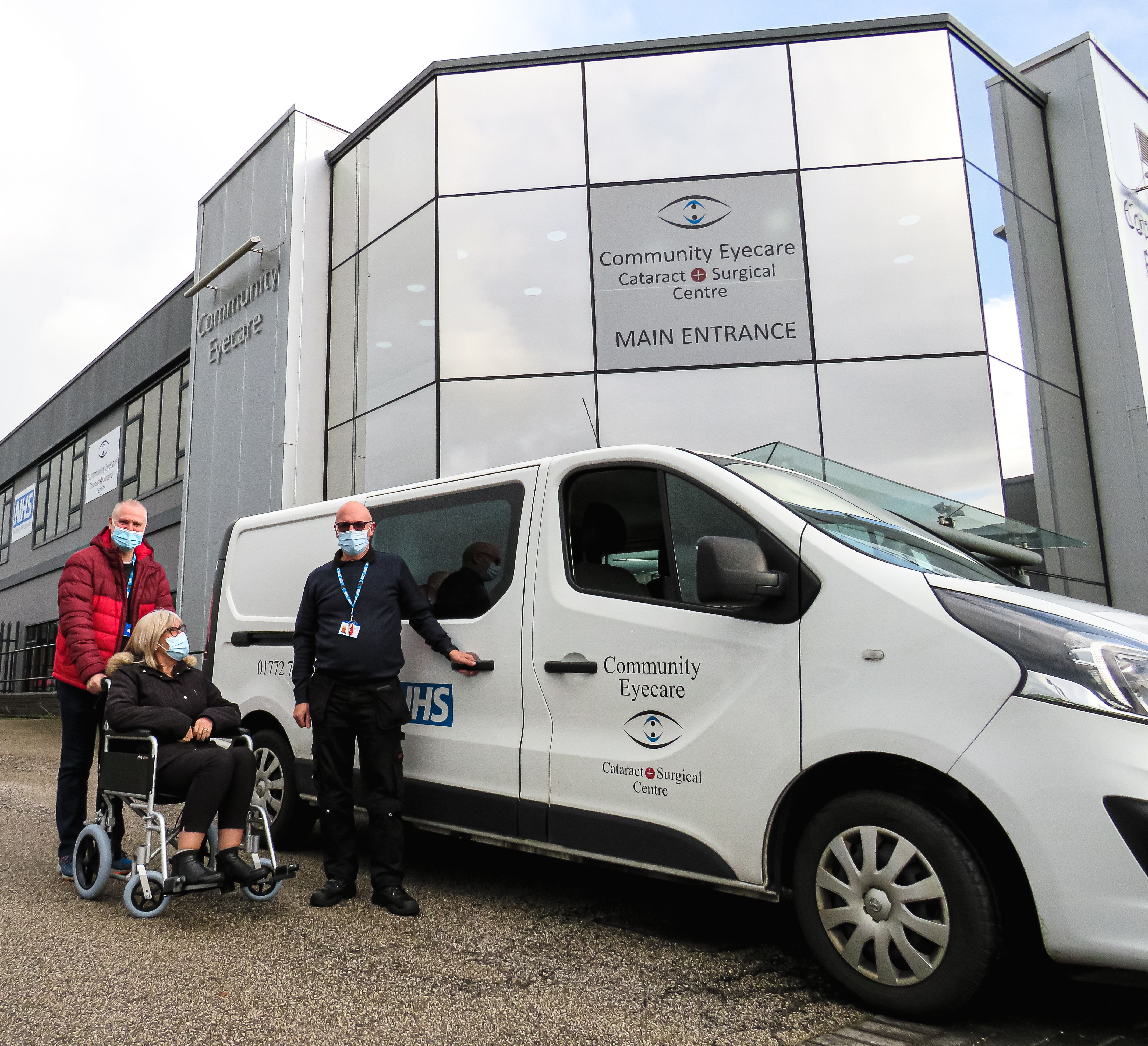 Transportation and getting to appointments can be an issue for some patients. To help with this, CHEC has invested in a fleet of mini-buses and employed friendly local drivers who will help if you are in need.
Our drivers are specifically recruited to have a friendly, calm, and reassuring manner which ensures the safety and security of our patients.
Drivers have the depth of knowledge, experience, and training to be well equipped to deal with our patients' requirements.
Our vehicles are thoroughly cleaned between each trip, and we keep up with all COVID-19 safety regulations. This includes: –
· Sanitising all interior and exterior touchpoints between each patient journey
· Supplying alcohol gel for both patient and driver use
· Drivers will open and close doors to limit the surfaces patients touch
· Drivers also wear medical-grade masks for additional assurance
· All your fellow patients will be asked to wear a face-covering for your safety
As much as our drivers are often invited for a 'brew' after the service, we ask that they do not enter patient homes to ensure patient and driver safety.
We always practice safe driving techniques, so you will always feel safe and secure in the comfort of our fully airconditioned minibuses. All our drivers are CRB checked and have their licenses checked prior to starting with us and any updates must be reported. Our fleet is fully insured and has breakdown cover so if the worst happens, you won't be stuck for long!
One of our longest serving drivers, Mohammed, said; "Having the capability to help provide a service to our patients from their home, through our doors at CHEC, for their surgery, to then return them into the safety of their home gives us as employees enormous satisfaction."
Most patients find the experience of being transported to one of our centres a fun one!
One of our recent patients, Jean, who attended our Preston centre recently said, "I wouldn't have been able to make it to my surgery without this service. I was a bit worried because I've been shielding for a long time now, but I couldn't have felt more safe and secure. It actually gave me a real boost talking to the driver who was a lovely chap".
Jack Bower, Logistics Officer, has outlined the importance of the initiative to the wider community, "Giving back to the community is something very important to us all at CHEC, so if our transportation service can help even one patient to ultimately have better eyesight sooner, it is worth the significant investment we have made."
For more information about our home-to-hospital service, don't hesitate to give us a call on our patient helpline: 0300 100 4730.