16 Aug 2022
CHEC launches new endoscopy service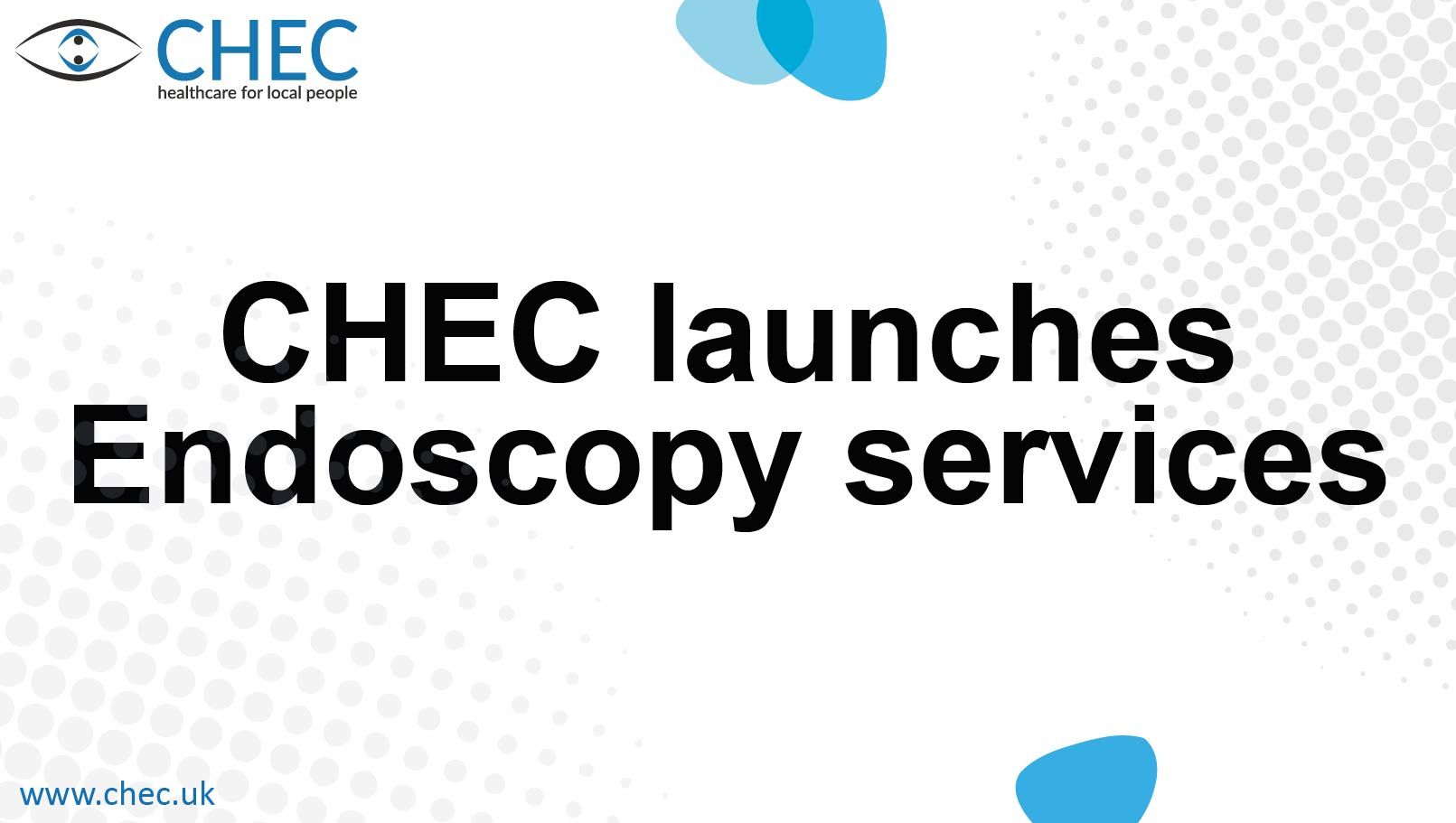 CHEC launches brand new endoscopy service to help ease growing NHS backlogs
CHEC has launched a new endoscopy service as it expands beyond its renowned eyecare services. These will provide high-quality and efficient services to help ease NHS backlogs which are impacting nearly half a million patients.[1]
With endoscopy activity dropping by 90% since the onset of the pandemic, CHEC's provision of endoscopy services will aid in easing this backlog and ensure patients receive the care they need.[2]
The endoscopy services debuted in Nottingham on April 14th and since the launch, CHEC has been working closely with Nottingham University Hospital to deliver high-quality and efficient services.
CHEC's endoscopy facilities utilise brand-new state-of-the-art equipment including endoscopes, irrigation pumps, ColoAssist, and CO2 insufflator systems and have on-site decontamination and sterilisation services to ensure IPC compliance.
Jon Dore, Chief Operating Officer at CHEC, commented on the opening saying: "The launch of our endoscopy services to people in Nottinghamshire is an exciting milestone for CHEC. We have worked hard to ensure that our patients will receive outstanding care, in keeping with the very high standards of care we provide to patients using our ophthalmology services."
He added: "We are confident that we can make a huge difference in bringing our efficient, bespoke services to patients in need of diagnostic endoscopy services. We also plan to expand our endoscopy services across the country, so we can further support the NHS in tackling the backlog of patients who require these critical services."
The launch of endoscopy services follows CHEC's large-scale expansion of facilities, with new sites across the Midlands, Dorset, and Newcastle. The investment in new sites has enabled CHEC to support local communities across the country with vital healthcare services. Following CHEC's successful launch of endoscopy services in Nottingham, it plans to expand to other locations in 2022.
[1] https://www.theguardian.com/society/2022/feb/06/nhs-england-waiting-times-for-cancer-referral-and-treatment-at-record-high
[2] https://www.msn.com/en-gb?refurl=%2fen-gb%2fhealth%2fmedical%2fuk-could-have-thousands-of-extra-cancer-deaths-due-to-covid-delaying-500-000-endoscopies%2far-BB1eIUSa%3ffromMaestro%3dtrue