25 May 2022
CHEC launches new ophthalmology treatment centre in Gateshead, Newcastle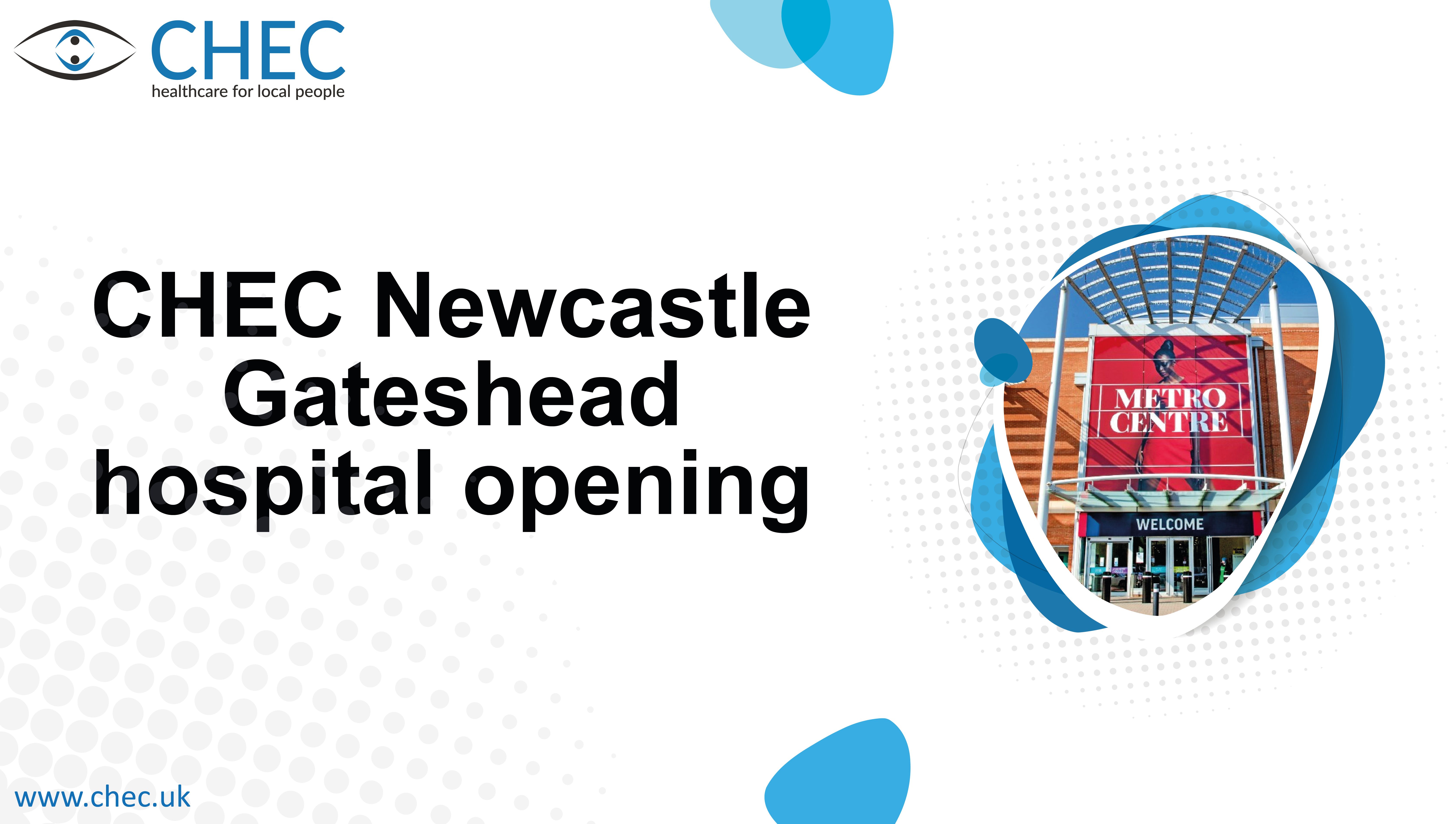 CHEC has announced the launch of a new centre in Gateshead Metrocentre. With 100,000 people currently waiting for treatment in Newcastle and Gateshead hospitals, the new centre will provide vital eye care services to help ease the regional backlog in the North East.
Commenting on the new centre, Jon Dore said: "The launch of our new Newcastle Gateshead site is a very exciting step in our ongoing aim to provide efficient and high-quality ophthalmology services across the country. Our local eyecare services will offer support in addressing the regional backlogs faced by Newcastle and Gateshead. And with some patients facing waiting times as long as two years for crucial services, our new centre will help ensure that patients receive the care they need."
In the wake of the pandemic, ophthalmology is facing significant backlogs, with over half a million people currently waiting for ophthalmology services. The NHS cannot be left to deal with these backlogs alone, so CHEC's new treatment centre in Gateshead will support the NHS in addressing these growing delays by providing eye care services for the local community.
To mark the upcoming opening of the new Newcastle Gateshead treatment centre, CHEC will be hosting a face-to-face CPD open evening on Tuesday 28th June 7 pm-9 pm, where local optometrists will be introduced to the new site – register for your place today.
Attending optometrists will also have the opportunity to gain one CPD point by taking part in a highly anticipated CPD seminar discussing Global Perspectives on Glaucoma, which will be hosted by CHEC's CEO and Consultant Ophthalmologist, Imran Rahman.
With the first patients expected in the Gateshead Metrocentre in early June, this new centre opening follows other recent openings and forms part of CHEC's wider drive to deliver new centres across the country, as well as its continued ambition to support the NHS in reducing backlogs and providing patients with efficient and high-quality care.