16 Jun 2022
CHEC secures community ophthalmology services across Dorset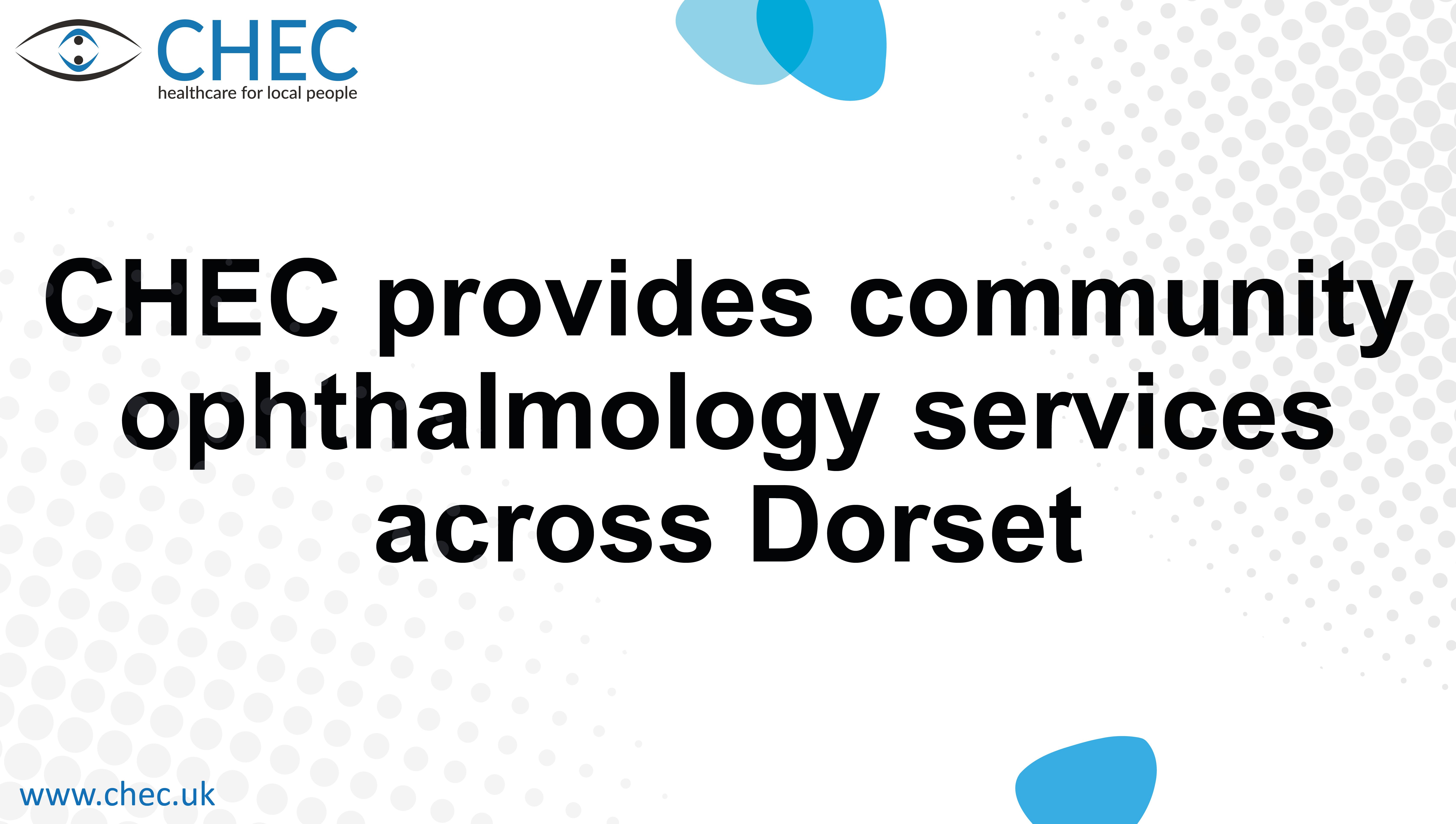 CHEC has announced that it has been awarded a 3-year contract to provide community ophthalmology services across Dorset. CHEC commenced seeing patients on the 1st of April, in facilities in Bournemouth, Poundbury and Christchurch.
This contract has allowed CHEC to expand its community ophthalmology offer to the South West, and increase investment in local community health services. CHEC will be working closely with the leading optometry practices across the county to deliver crucial services to local patients in need of care for minor eye conditions, glaucoma monitoring and post-cataract surgery follow-ups, making care for low to medium-risk eye conditions more accessible.
Discussing CHEC's expansion, Jon Dore said, "We will seek to further improve ophthalmology services in Dorset following the announcement of the launch of our services across the county. It is important for us to ensure patients are getting the best service possible in their local community".
"We are committed to bringing high-quality, responsive eyecare to all parts of the UK so that it is accessible for all, and we want to give back by building long-standing partnerships that will benefit our local communities."
The new contract will help local patients access further services, such as CHEC's free Home to Hospital™ transportation, and patients in Dorset will also be able to utilise CHEC's brand-new booking app.
The deal with NHS Dorset CCG marks CHEC's first move into the South West, following expansions in the Midlands with new sites in Northampton, Leicester, Nottingham and Coventry, ensuring that residents across the country have access to local, high-quality care.