24 Mar 2022
Chronos will be at 100%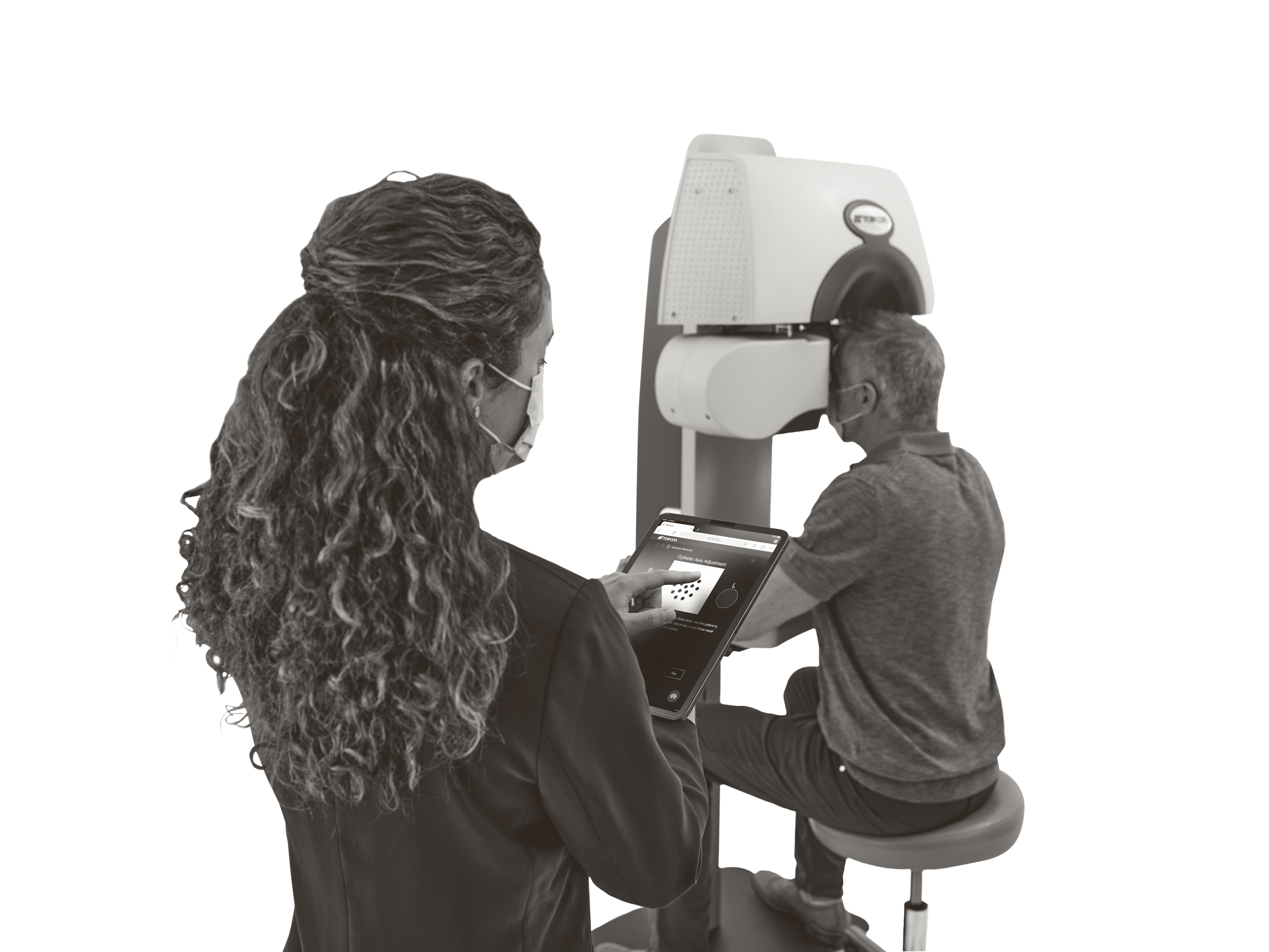 Chronos's first showing at a major event.
Although Topcon Chronos launched in 2021, 100% will be the first major event that it can be seen in action, Chronos is a complete digital refraction solution that combines binocular objective autorefraction, keratometry and subjective refraction in a single device. The fully automated system guides the clinician, CA or DO through the refraction software with its SightPilot®, which can be controlled at a distance from the patient via a tablet.
The test is simplified so is quicker than refraction with a trial lens set and less interaction at close proximity with the patient is needed.
In summary, Chronos saves time and space and allows eyecare providers to grow their practice and allowing today's eye care providers to practice smarter, safer, and more efficiently than ever before.