01 Feb 2023
Cosium is back to 100% Optical on stand L140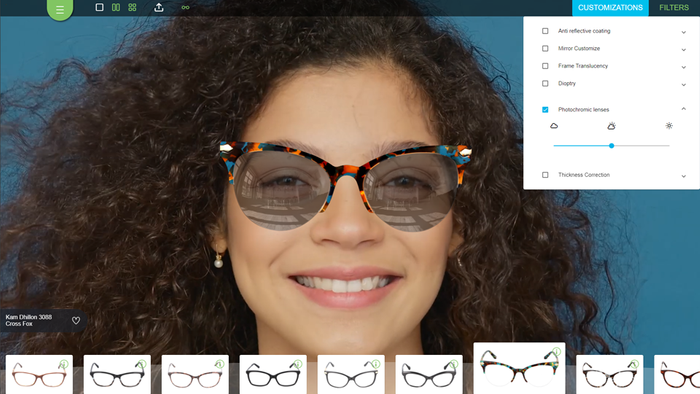 OmniChannel was born with Cosium cloud software.
After a short break from trade shows, Cosium is back on L140, right behind the central bar. While CosiumOptic is their biggest product, with over 14000 sites installed in 26 countries, their PMS product portfolio also includes CosiumAudio, a cloud clinical management system for audiologists. For the first time in a European show, we will be showing our mobile tablet Showroom Companion application.
On approaching the stand, the visitor is greeted with the products of Cosium 3D Lab: a mixed-reality 3D holographic display, currently deployed in many high street optical and audio practices to attractively display products and technologies.
The show continues with Cosium's unique VTOM software, a complete solution for managing 3D frame captures to use on our Augmented Reality try-on feature for in-store screens, websites, and mobile devices.
Finally, Cosium has pushed the boundaries by integrating frame measurements, pupillary distances and much more into our e-commerce offering. It is now possible to safely dispense glasses online, combining frame selection, frame recommendation based on the wearer's facial features, gender and age, Augmented Reality visuals, accurate measurements, and EDI workflow ordering and monitoring. A complete turnkey solution for both online players and click-and-mortar stores.