13 Aug 2021
Coti Vision Necklace Reading Glasses and Chains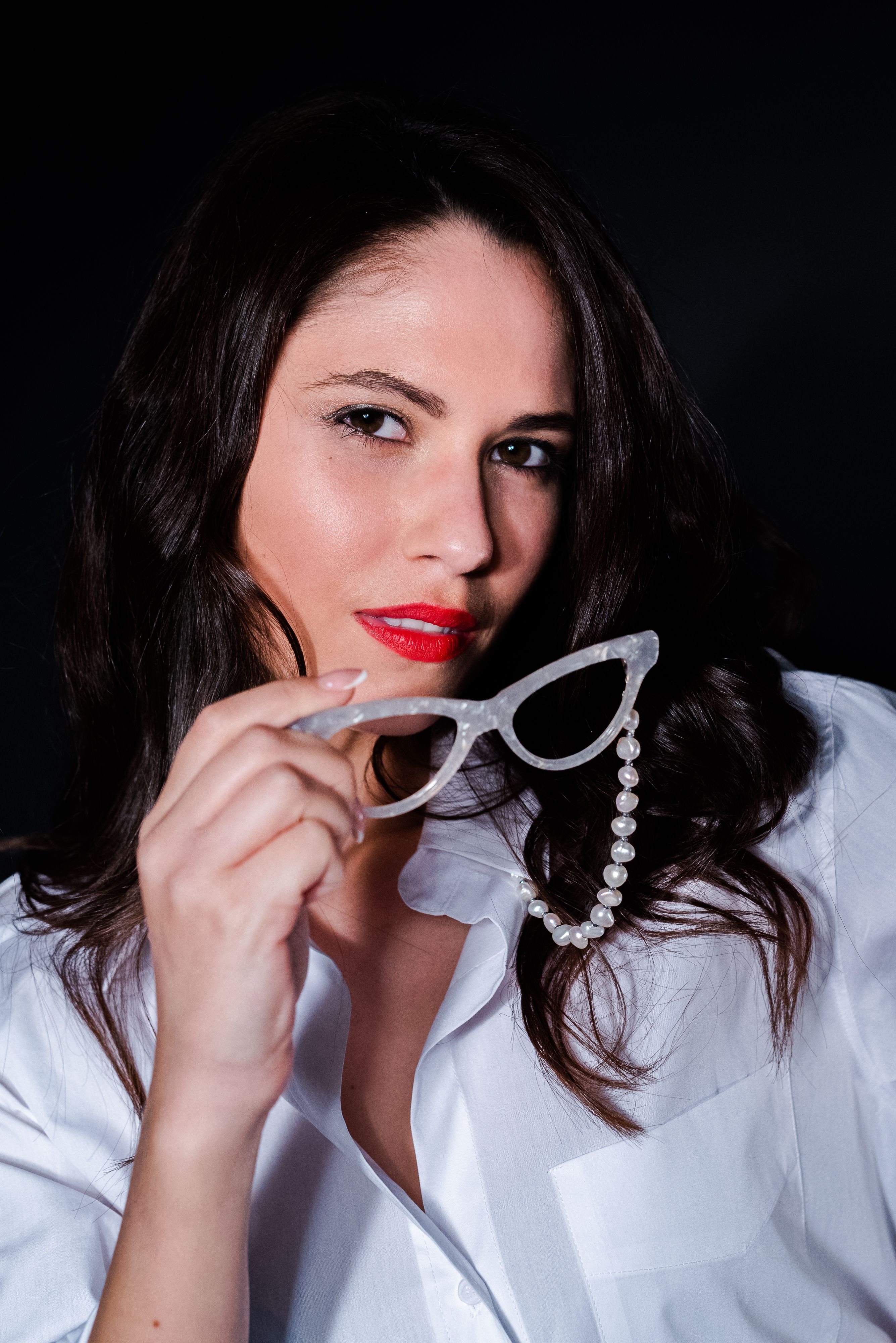 RAISE YOUR GLASSES
With Olympic fever in the air, CotiVision is celebrating their achievement with the announcement that their new concept Necklace Reading Glasses are a finalist in the Accessories Council Design Excellence Awards for the category: Innovation. The finalists span a range of categories including optical frames, sunglasses, personal accessories, tech & innovation, sustainability and social purpose. Building on it's history of honouring individuals and companies, the Accessories Council launched the Design Excellence Awards in 2019 to expand the recognition of outstanding products. Winners in each category will be chosen based on public voting, with the winner being announced on September 8th. Karen Giberson, Accessories Council, President & CEO, stated: "Coti Vision's glasses chain are of highest quality and extremely versatile. The mix of functionality and style caught the attention of the Accessories Council Board of Directors and we are delighted to have them as a finalist in our 2021 event!"
Nan & Julie, the founders of Coti Vision, know all too well the stigma around hitting the 40+ milestone and needing to extend things at arm's length to read small print. Frustrated by the lack of choice available they decided it was time to stamp their imprint on the way reading glasses are perceived and break the stigma that they are associated with old age. They also recognised that whenever they needed their ready readers they would end up rummaging around to find them. They wanted to make wearing reading glasses fun, stylish, sophisticated and always at their fingertips.
They challenged why glasses needed to be worn on our face, when often they are only needed to read menus, packaging labels, mobile phone messages, etc. So was born their CotiVision®️ necklace reading glass collection – worn around the neck and lifted when needed like a magnifier. The construction is adapted with a magnetic mechanism that makes it easy to remove the reading glass element and convert the chain into a traditional glasses chain, fashionable necklace and mask chain. And the fun element is that there are additional chain choices offered separately allowing even more colour and style options.
But, not limited just to reading glasses, they have developed a complete range of fashion forward glasses chains. Their collection AMORE ITALIA consists of an array of unique models in a range of ravishing colours. The collection is loving handmade in the heart of Northern Italy from recycled materials.
As seen on the Dragons' Den (the UK's version of Shark Tank) in April 2021 , Coti Vision's Necklace Reading glasses are available in an assortment of bold colours to deliver a blend of fashion glamour with an element of practicality.