04 Jan 2022
Introducing The STL Flag Collection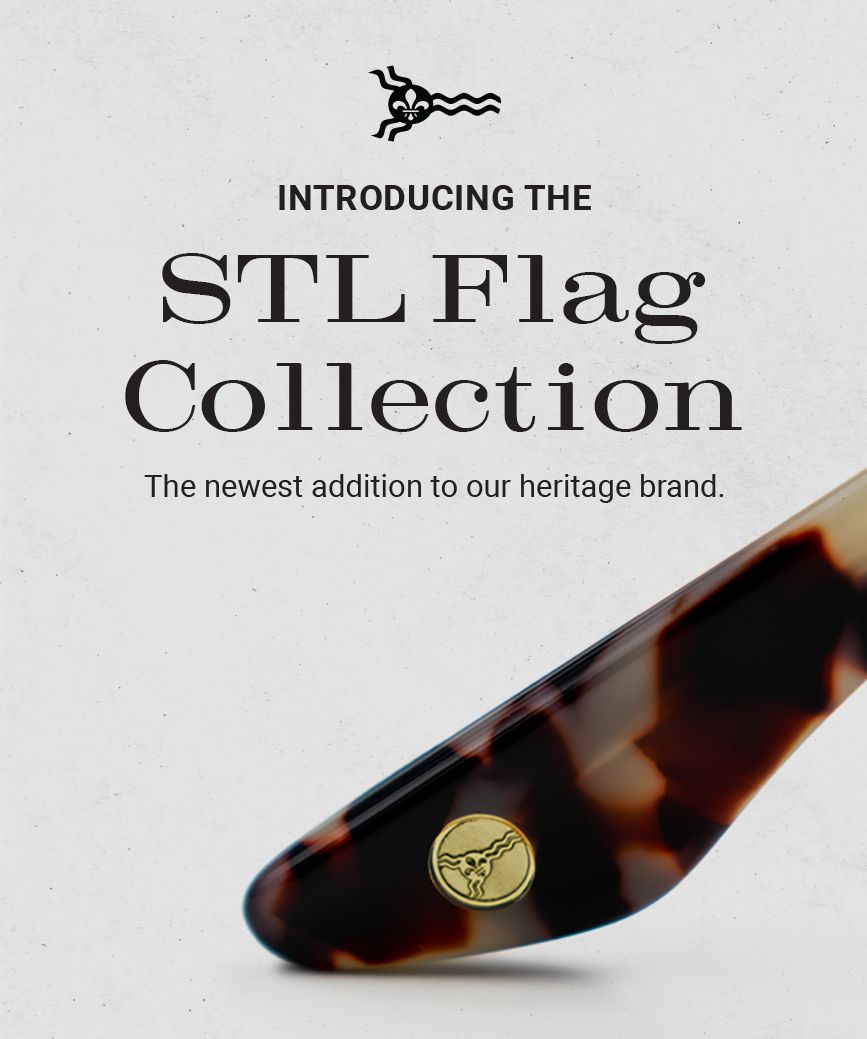 Introducing the STL Flag Collection
Inspired by our origins and released in Fall, Erkers1879 is proud to announce the STL Flag Collection as the newest addition to our heritage brand. With five generations and over 142 years in St. Louis, our roots with the city have been at the forefront of the Erkers brand and all that it has become.
Honoring the city that started it all, each frame in our new collection is named after one of the many cities of St. Louis. If you take a close look at the temple tips, you'll find that each frame features an engraving of the St. Louis flag.
Like previous collections, the frames of STL Flag will stand the test of time. Reinforced by a stainless-steel wire core and authentic rivets, the handcrafted frames maintain a lightweight, refined look while bringing added durability and comfort to the table. Through a 48-step, detail-oriented manufacturing process, each frame is designed with the user in mind.
The St. Louis flag represents the joining of the Mississippi and the Missouri River, which contributed to the growth of the city and the brand alike. By choosing the flag as the symbol for the collection, we celebrate our past and future in the city of St. Louis.
View the entire collection and read more about the history of Erkers1879 at www.erkers1879.com.