06 Apr 2022
WOODYS EYEWEAR PAINTS A SPRING FULL OF COLOR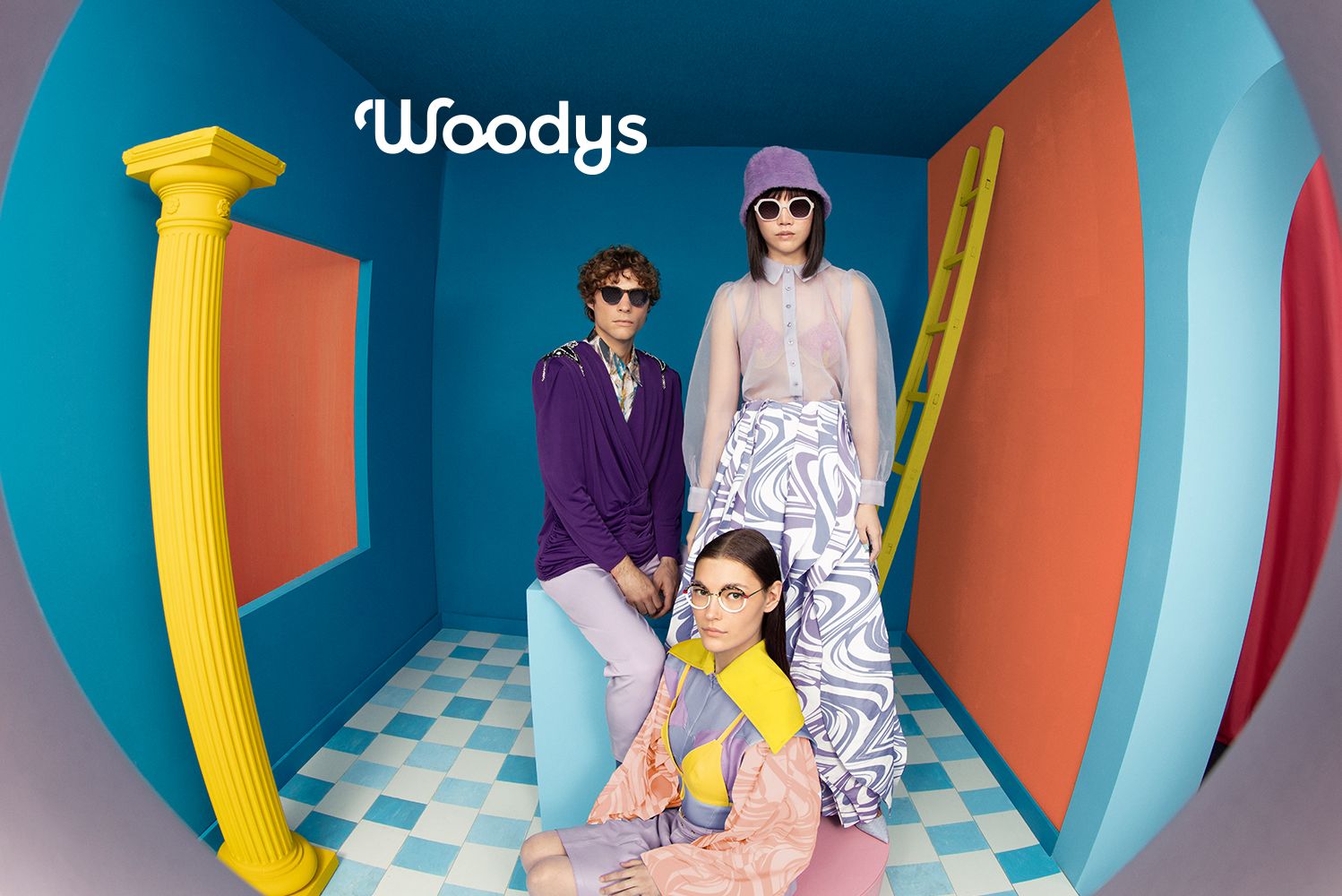 Find out the new collection of Woodys Eyewear: 27 new models and 130 references with extra sophisticated and exclusive combinations full of handmade details.
Woodys has done it again. The sunglasses and eyewear brand once again unveils its new collection, comprising 27 new models and 130 references. The new SS2022 collection is packed with extra sophisticated and exclusive combinations full of handmade details. Designer frames with a strong personality that combine different concepts to deliver excellence.
Glasses with a soul
The careful use of color is Woodys Eyewear's main inspiration. That is why its creative team pays special attention to creating chromatic harmonies that are carefully thought out to express emotions, evoke desire, and connect with the wearer's feelings in order to create a connection.
For her
The brand introduces models with an exclusive color palette and an elaborate balance between transparencies and brighter tones. It introduces slightly oversized and trendy shapes, with delicate lines and volumes, and hand-polished milled shapes that convey quality and elegance.
For sunglasses, Woodys has opted for trendy and daring shapes full of light and optimism, with very prominent volumes and milled shapes. The brand continues to focus on the quality of its products. This is why it relies on premium materials, such as Italian acetate and German hinges, to give these glasses a unique durability and extend their lifetime.
For him
Woodys stays committed to the men's collection with 4 new models. Frames with a trendy touch for men who like design and fashion. They once again dare to use distinctive touches of color and engraved details, both elegant and sophisticated. Quality and comfort continue to be their key priorities, incorporating 5-axis hinges for a greater sense of quality and strength.
One more step towards sustainability
The Spanish brand maintains its commitment to sustainability. For this reason, new models with bio and recycled acetate have been incorporated, with 30% of the collection thus being made with eco-materials. To this end, its cases are 70% made from recycled materials, giving surplus production a new life.
Find out more details about the new Woodys Eyewear collection at www.woodyseyewear.com.