27 Mar 2022
A unique ultra-portable A-Scan for axial length measurement!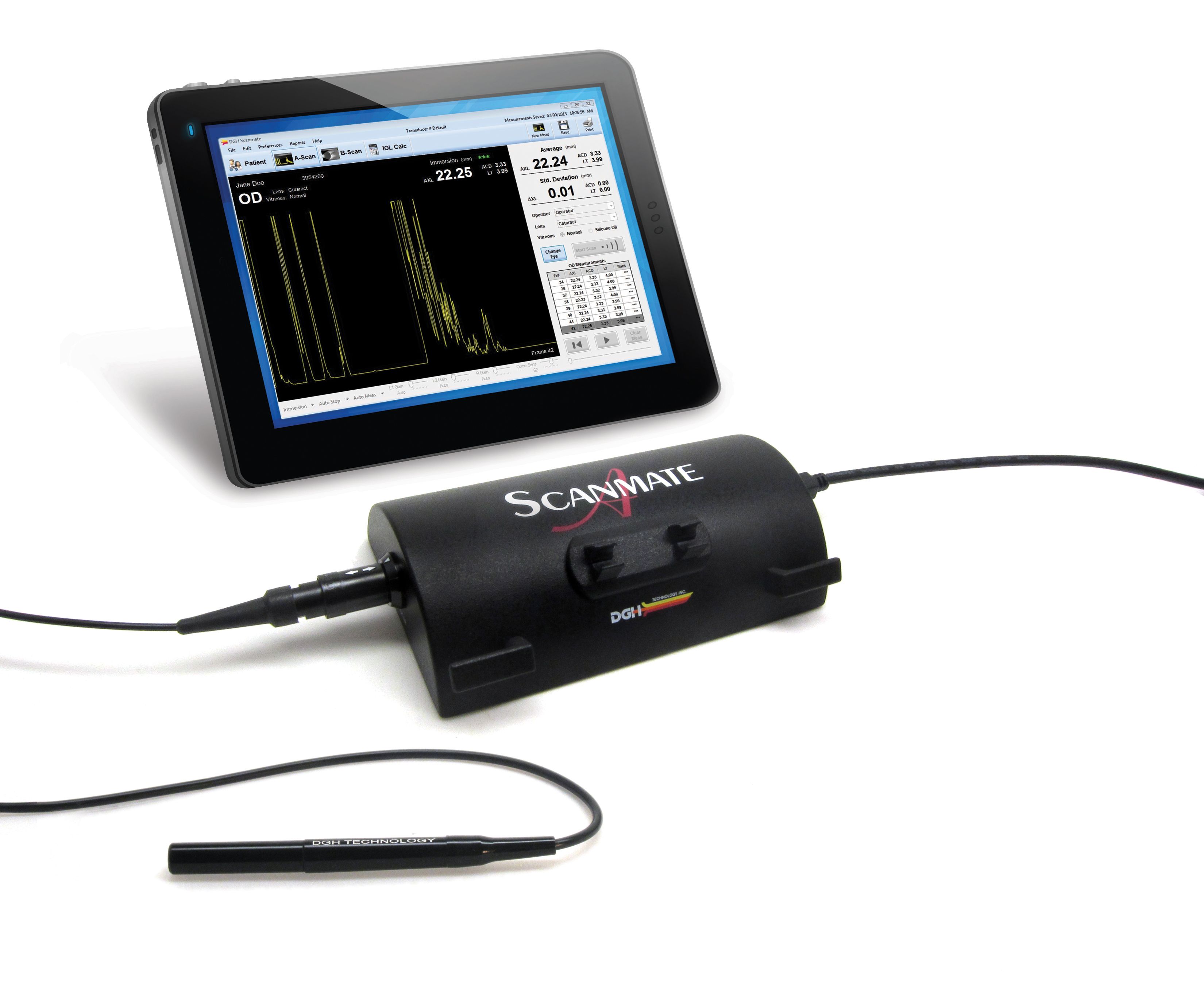 Unique compression lockout feature for use du ring contact
measurements. When enabled, compression lockout will stop the
system from measuring waveforms which show indications of corneal
compression. Audible tones are provided to guide the user in adjusting
contact pressure and aid in alleviating flattening of the cornea. The
compression sensitivity level is adjustable to aid in obtaining contact
measurements with minimum compression.