Huvitz HOCT1/1F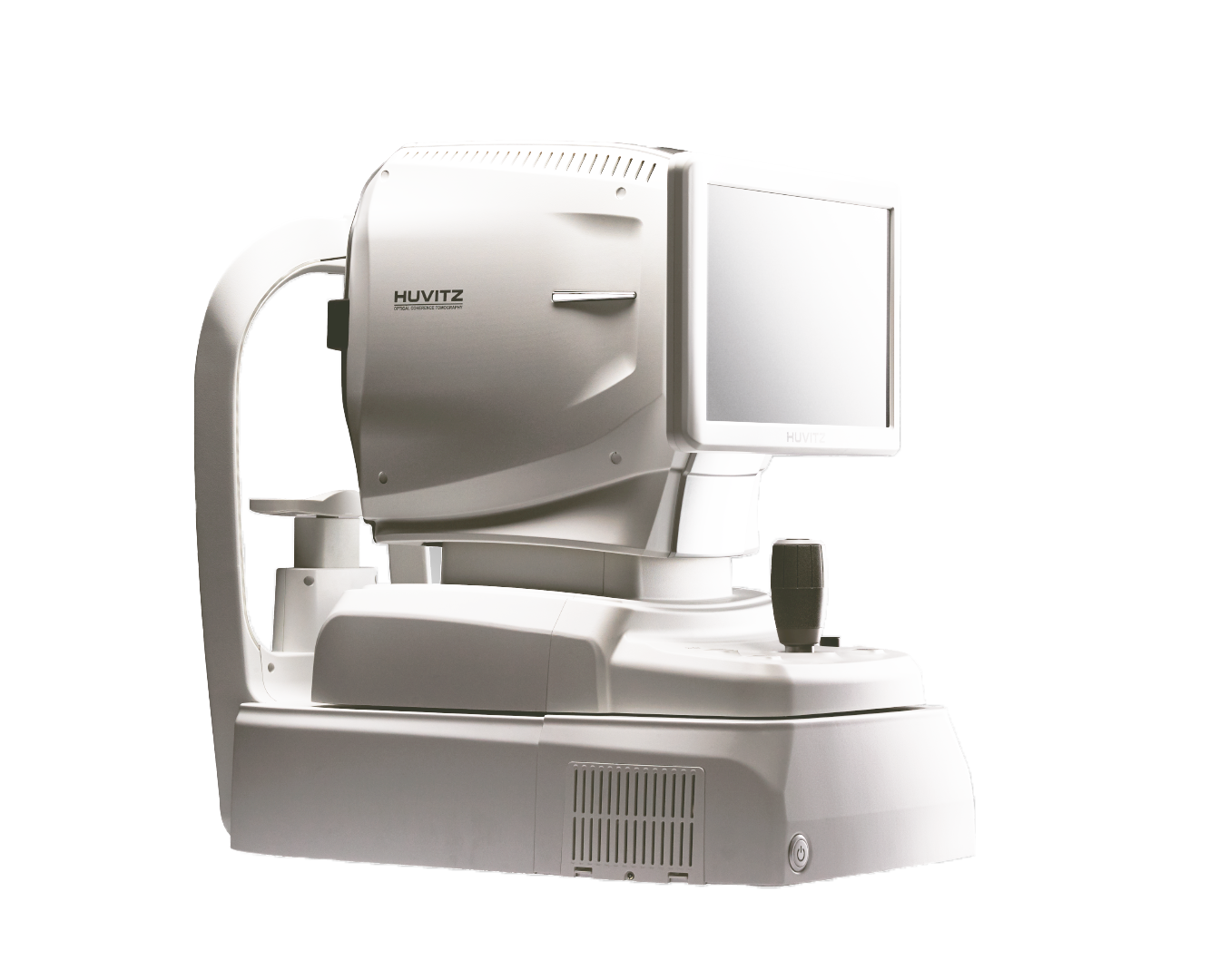 With the press of a button the HOCT creates a high-quality
image providing your practice with greater insight for your patients.
It shows extensive information such as 3D structure
of the retina, macular thickness and separation
in a vivid image.
Vividly visualised retinal layers: Visualising with precise B-scans and smooth 3D images at faster scan speeds makes it easier to observe pathological shapes and status in stratified retinal layers. Layer thickness maps can be used from ILM to RPE allowing you to quickly and comprehensively understand the condition of the retina.
Wide area scan: A quick wide area scan (12 x 9mm) covers macula and optic disc areas extensively. By scanning the optic disc or macula for patient's pathological status, you can check the thickness maps between RNFL, GCL and RPE layers.