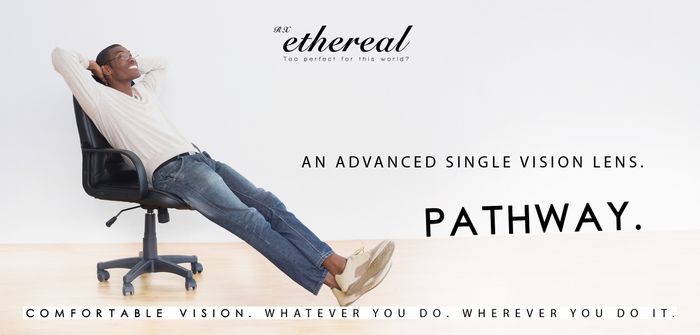 RX Ethereal Pathway is an advanced single vision lens specifically designed to enhance your vision.
Whether you want your smartphone screen to be clearer or your eyes to feel invigorated PATHWAY offers three boost levels of; 0.48, 0.69 or 0.94 dioptres. This choice makes this premium single vision lens perfect for you.
The PATHWAY has been designed to boost near vision without compromising your crystal clear, distance vision.
With technology that meets the need of the demands of the 21st century. Whether you are Generation Z, Millenial or Xennial, PATHWAY is the choice to make the digital age we live in full HD.