RetCAD eye screening software with AI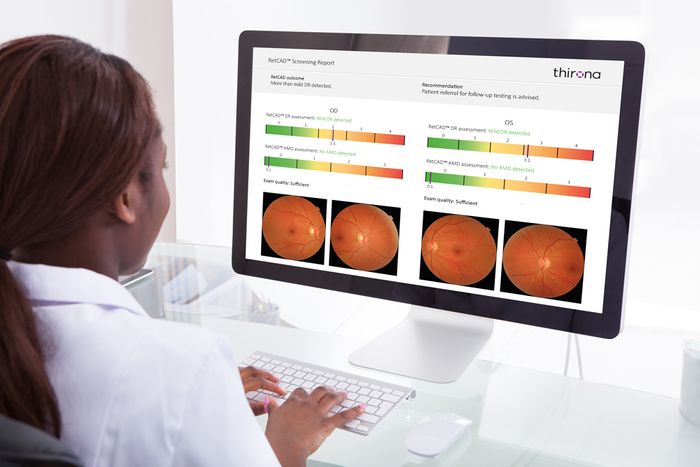 Detection for Diabetic Retinopathy and Age-related Macular Degeneration can be now performed by opticians using artificial intelligence to help spot early signs of the diseases and save diagnostics costs.
RetCAD™ software integrated with a fundus camera ensures reliable and consistent performance, irrespective of the reader, workload or time of day. Disease symptoms detection takes only few minutes and provides validated results instantly.
Consistent performance with better patient care

Minimized screening and diagnostic lead times

Output conform international standards such as ICDR and AREDS

Customized integration to user specific workflows

Standardized reporting with a simple graphic representation
With today's digital color fundus cameras, one or multiple images can be acquired from a patient within seconds and are presented on the operator's computer screen. RetCAD™ will automatically start analysing any acquired color fundus image and provide the user with a score and heat map that indicate referable disease symptoms.