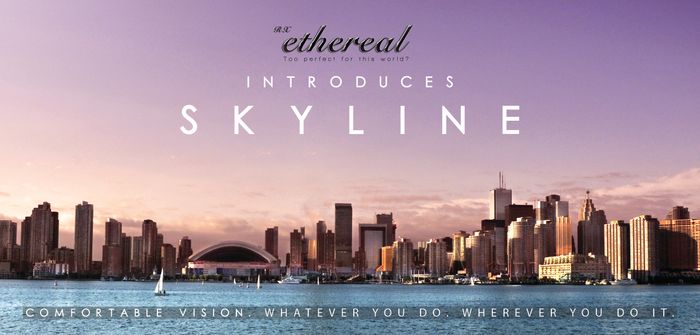 RX Ethereal Skyline is an affordable premium lens that has an almost perfect adaption rate. There is no need to retrain how you look through the lens as the zero peripheral distortion in distance vision provides a single vision feel.
Traditional multi-focal lens designs tend to generate a restricted view in the centre of the lens. RX Ethereal Skyline is unique in that the distance prescription blends into the intermediate. This permits peripheral eye movement in the mid-section of the lens and makes adaption to your new progressive lens that much easier. The ample reading zone perfectly complements this uncomplicated design.
Perfect for new users, people who have experienced problems with other progressive lens designs and those patients sensitive to peripheral distortion.
RX Ethereal Skyline is the must have design when ordering your prescription sunglasses.