BellyFlop TV Ltd
Stand: D27
Marketing Consultants
Training Courses & Consultants
Design Arcade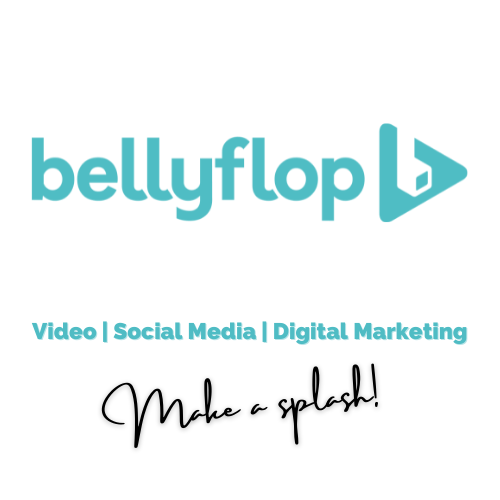 Bellyflop is a Burnley based corporate video production company. Our mission is to create video marketing content that is Affordable, Achievable and Accessible to all businesses regardless of their size and regardless of how big or small their marketing budget is. Great quality video does not have to cost a fortune.
Since 2008 we have made over 6,000 videos for customers requiring professional video production services. Projects range from business profile films through to product or service explainer films plus event and conferene highlight films. Since launching of our self service platform, BellyflopVideo.co.uk during the pandemic in 2020 that number has grown hugely as clients take advantage of the ability to create quality testimonial videos and case studies quickly, easily and cost effectively.
In addition to video we provide photography services including Google 360° tours or Street View 'See Inside' Tours. We also manage a wide range of social media accounts for a variety of clients. If you are looking for a website video production company that can support your business with great value and well produced digital marketing and video content… you've found one.
This was a video we produced in 2021, for an opticians. The video was a business profiling video, just one of the many types we are able to provide