Canon Medical Systems Europe
Stand: M224
Image Capture Systems
Retinal Eye Cameras
Vision Screeners
Equipment & Machinery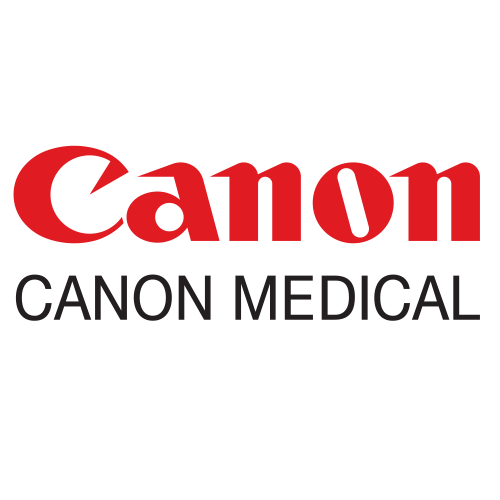 Canon Medical Systems Europe introduced recently the industry's first wide-field swept source OCT capable of capturing high-resolution images of up to 23 mm in a single capture – the Xephilio OCT-S1.
Canon Medical deep scanning swept source technology allows better penetration of cataracts, hemorrhages, blood vessels and sclera and at the same time optimizes capture of retinal and choroidal data – all in a single shot.
With a single capture, the Swept source Xephilio OCT-S1 shows a large wide-field OCT scan area as wide as 23 x 20 mm, which can be very beneficial for retina thickness observation of retinal detachment or retinitis pigmentosa.

Xephilio OCT-S1 Swept Source Technology enables superior penetration of dense objects and provides outstanding tomographic images.
In addition, Canon Medical Eye care has launched a unique OCT-A Intelligent Denoise software – the system's Deep Learning AI technology – offers a new quality of OCTA images in a single scan with greatly reduced noise, increased detail and improved visibility within just miliseconds.

"The new Xephilio OCT-S1" enables wider, deeper and higher resolution imaging of the eye, allowing us to extend frontiers of discovery in clinical research," said Mr. Adel Bencheikh, Director of the Eye Care Modality at Canon Medical Systems Europe.
"Xephilio OCT-S1 allows visualizing details of the retinal vitreous down to the choroid and also to assess highly curved myopic eyes all in one single OCT capture."
Canon Medical will also demonstrate the Xephilio OCT-A1 offering impressive OCT image quality with a digital resolution of up to 1.6 μm, the system enables excellent differentiation of structures and individual layers of the retina.
Since COVID-19, the requirement of physical distancing during patient examinations is the new "reality" in Eye Care practices.
Reason why Canon Medical Eye Care Modality has been investigating several solutions for you and your patient safety while performing an OCT eye examination.
Canon Xephilio OCT-A1 will allow you to have multiple possibilities to operate the device in a completely safe way, mainly due to the fact that the device does not require a joystick and can be operated from any PC and with just a few clicks!
Your patients will also appreciate seeing that the examinations can be done safely from a few meters away, or even from another room or any other location.
Canon Medical Systems Europe will be showcasing the new Xephilio OCT-S1 and OCT-A1 at this year's 100% Optical congress in London.
Don't miss the opportunity to have your OCT eye screening during the congress.
Address
Canon Medical Systems Europe
Zilverstraat 1
Zoetermeer
Netherlands
2718RP
Japan