Curoptica
Stand: E215
Frames
Marketing Consultants
Spectacle Frames
Sunglasses
Titanium Frames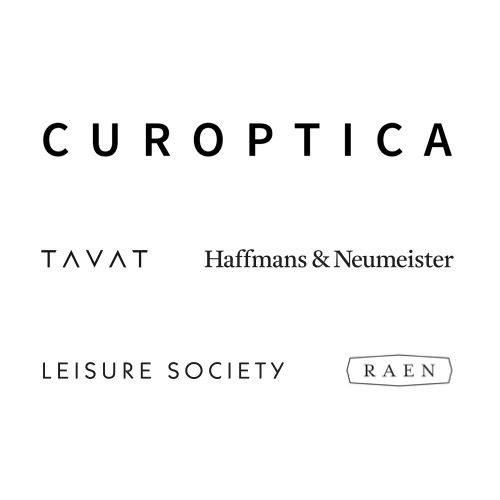 Curoptica's eyewear collections are selected for their potential to increase your profit. With us you can add exceptional luxury, lift up your entry level or offer distinctive products that make you stand apart from the herd.
Created by world-class and proven eyewear professionals the product quality is exceptional - and we at Curoptica make sure you're backed by the level of marketing know-how and customer service you need when serving discerning and high-spending patients.
Our collections:
Leisure Society - a super luxury collection made in Japan of the noblest materials. Retail values from £395 to £1,300.
TAVAT - a distinctive, versatile and often avant garde colletion 100% made in Italy. Retail values from £295.
Haffmans&Neumesiter - Made in Berlin - the next iteration of a technology building on 20 years of experience from the creators of icBerlin and Mykita. Retail values from £395
RAEN - Inspired by the Classics. Handmade for today. Exceptional quality for the sub £200 retail price-point. A collection focussed on Milennials and bringing good vibes from Southern California.
Address
Oxford
United Kingdom
Heirloom eyewear design house, Leisure Society by Shane Baum, announces their latest campaign, Life: In Full Bloom, by celebrating a new awakening from a life of isolation.