Invoke Digital Signage
Stand: D26
Display Material
Design Arcade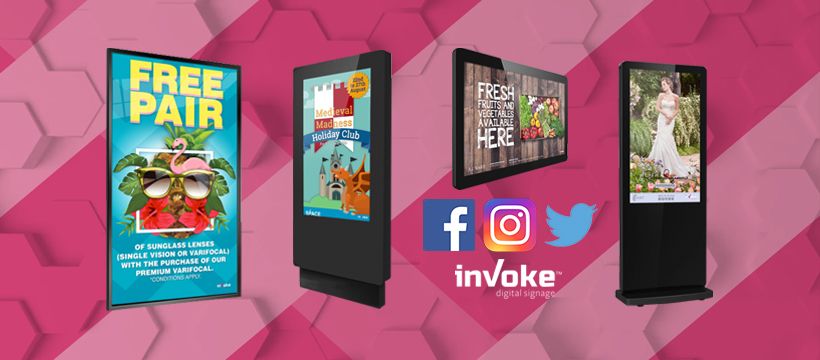 At inVoke, we believe digital display screens are a powerful and fun way to grab attention, engage with your audience and share your message.
inVoke are UK nationwide experts at supply and installation, and our in-house design studio creates dynamic, eye-catching content to promote your business products and services.
We offer purchase or lease options and would love to work with you – we see this very much as a collaboration.
Address
34A Colegate
Norwich
Norfolk
NR3 1BG
United Kingdom