Loving Social Media
Hall: N8 Stand: W 192
Computer Software And Hardware
Marketing Consultants
Recruitment Consultancies
Eyewear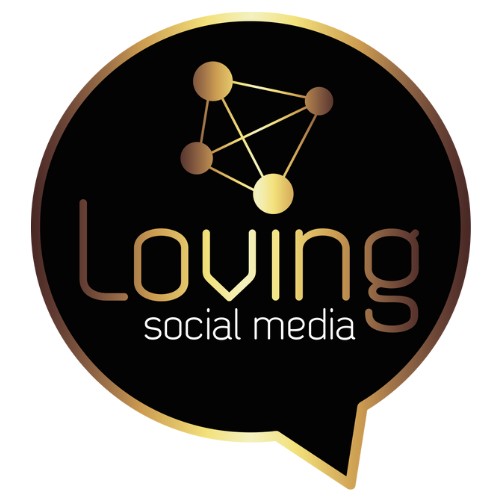 DIGITAL MARKETING​ DONE FOR YOU just for opticians!
Three reasons why we should look after your online presence.
1-We take the time and pressure off.
2-Digital strategies and skills.
3-Exceed your targets with real people
Here at Loving Social Media, we love the marketing of business and the business of marketing!
Loving Social Media | 020 3846 8888 |
Share your passion for what you do
Let us solve your digital needs?
Let you get on with what you are good at while we do the marketing
Content Digital Marketing
Hand holding through Podcasting
SEO Consulting Services
Brand Visibility
Web Design Services
Email Marketing
'Done for you' SEO

What Our Clients Say

"Thank you for your great work on social media. EA Chartered Accountants have observed that our profile has increased significantly over the six months you have handled our social media. The team is imaginative and proactive so that our social media is not static. Not only have we increased our profile, but we have gained more clients and also recruited new team members because they chose our firm over others because of the positive reviews posted. Keep up the good work"

EA CHARTERED ACCOUNTANTS

"Would highly recommend Loving Social Media to increase business online presence. Garry's positive energy and passion to help with a personalized approach really stood out for me, compared to other companies. His wealth of experience, especially in the optical sector has helped in developing my business. We have increased phone calls and more reviews from our google profile which has been amazing!"

SHARON FLORA

"Highly experienced, professional and energetic. Loving Social Media know how to go places and get you and your business there too. Whatever your social media ambitions, Loving Social Media will achieve them and more."

LISA DUBOW

"Thank you for your great work on social media. EA Chartered Accountants have observed that our profile has increased significantly over the six months you have handled our social media. The team is imaginative and proactive so that our social media is not static. Not only have we increased our profile, but we have gained more clients and also recruited new team members because they chose our firm over others because of the positive reviews posted. Keep up the good work"

EA CHARTERED ACCOUNTANTS

"Would highly recommend Loving Social Media to increase business online presence. Garry's positive energy and passion to help with a personalized approach really stood out for me, compared to other companies. His wealth of experience, especially in the optical sector has helped in developing my business. We have increased phone calls and more reviews from our google profile which has been amazing!"

SHARON FLORA

"Highly experienced, professional and energetic. Loving Social Media know how to go places and get you and your business there too. Whatever your social media ambitions, Loving Social Media will achieve them and more."

LISA DUBOW

"Thank you for your great work on social media. EA Chartered Accountants have observed that our profile has increased significantly over the six months you have handled our social media. The team is imaginative and proactive so that our social media is not static. Not only have we increased our profile, but we have gained more clients and also recruited new team members because they chose our firm over others because of the positive reviews posted. Keep up the good work"

What Our Clients Say

"Thank you for your great work on social media. EA Chartered Accountants have observed that our profile has increased significantly over the six months you have handled our social media. The team is imaginative and proactive so that our social media is not static. Not only have we increased our profile, but we have gained more clients and also recruited new team members because they chose our firm over others because of the positive reviews posted. Keep up the good work"

EA CHARTERED ACCOUNTANTS

"Would highly recommend Loving Social Media to increase business online presence. Garry's positive energy and passion to help with a personalized approach really stood out for me, compared to other companies. His wealth of experience, especially in the optical sector has helped in developing my business. We have increased phone calls and more reviews from our google profile which has been amazing!"

SHARON FLORA

"Highly experienced, professional and energetic. Loving Social Media know how to go places and get you and your business there too. Whatever your social media ambitions, Loving Social Media will achieve them and more."

LISA DUBOW

"Thank you for your great work on social media. EA Chartered Accountants have observed that our profile has increased significantly over the six months you have handled our social media. The team is imaginative and proactive so that our social media is not static. Not only have we increased our profile, but we have gained more clients and also recruited new team members because they chose our firm over others because of the positive reviews posted. Keep up the good work"

EA CHARTERED ACCOUNTANTS

"Would highly recommend Loving Social Media to increase business online presence. Garry's positive energy and passion to help with a personalized approach really stood out for me, compared to other companies. His wealth of experience, especially in the optical sector has helped in developing my business. We have increased phone calls and more reviews from our google profile which has been amazing!"

SHARON FLORA

"Highly experienced, professional and energetic. Loving Social Media know how to go places and get you and your business there too. Whatever your social media ambitions, Loving Social Media will achieve them and more."

LISA DUBOW

"Thank you for your great work on social media. EA Chartered Accountants have observed that our profile has increased significantly over the six months you have handled our social media. The team is imaginative and proactive so that our social media is not static. Not only have we increased our profile, but we have gained more clients and also recruited new team members because they chose our firm over others because of the positive reviews posted. Keep up the good work"
Address
153 Ladysmith Road
Enfiled
Middx
London
Middx
en13ah
United Kingdom