MacuHealth Ltd
Stand: B69
Ocular Nutrition
Business Services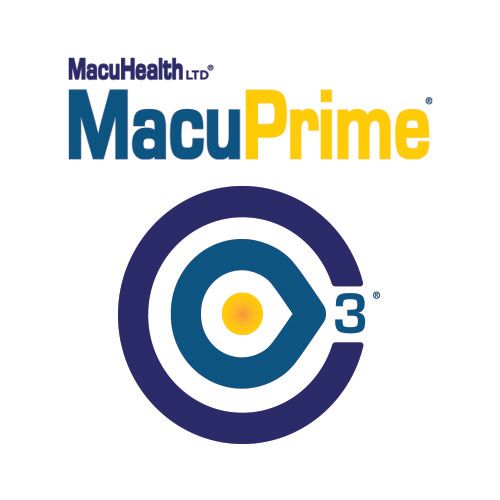 MacuPrime® is one of the most scientifically researched carotenoid food supplements in Europe. Clinically proven to rebuild the macular pigment at the back of the eye*.
Recommended by leading ophthalmologists, MacuPrime® is backed by over 30 peer-reviewed, published clinical studies demonstrating its effectiveness on both healthy eyes and those suffering with Age-related Macular Degeneration*.
Proudly carrying the Supplement Certified seal of approval from Nutrition Research Centre Ireland, MacuPrime® is certified for its purity, shelf-life stability, and consistency in always delivering the carotenoid quantities promised on the label.
The MacuPrime® range includes:
MacuPrime® - a one a day triple carotenoid supplement
MacuPrime PLUS® - a four a day modified AREDS2 formula with 25mg Zinc and 10mg Meso-Zeaxanthin
Now in fully recyclable, user-friendly bottles, MacuPrime is more environmentally friendly and fills less precious shelf space.
---
*Enrichment of Macular Pigment Enhances Contrast Sensitivity in Subjects Free of Retina Disease: Central Retinal Enrichment Supplementation Trials – Report 1, Nolan et al, IOVS, 2016.
The Impact of Supplemental Antioxidants on Visual Function in Nonadvanced Age-Related Macular Degeneration: A Head-to-Head Randomized Clinical Trial" Akuffo, et al IOVS, 2017.
Address
Unit 2, Cessna Avenue
Airport Business Park
Waterford
Waterford
X91 F857
Ireland
MacuPrime PLUS+® is a modified AREDS2* formulation offering two important distinctions: safer levels of Zinc (25mg) and fortified with 10mg of Meso-Zeaxanthin, the third, critical carotenoid. MacuPrim ...