Optom Academy
Hall: N8 Stand: B67
Education
Training Courses & Consultants
Business Services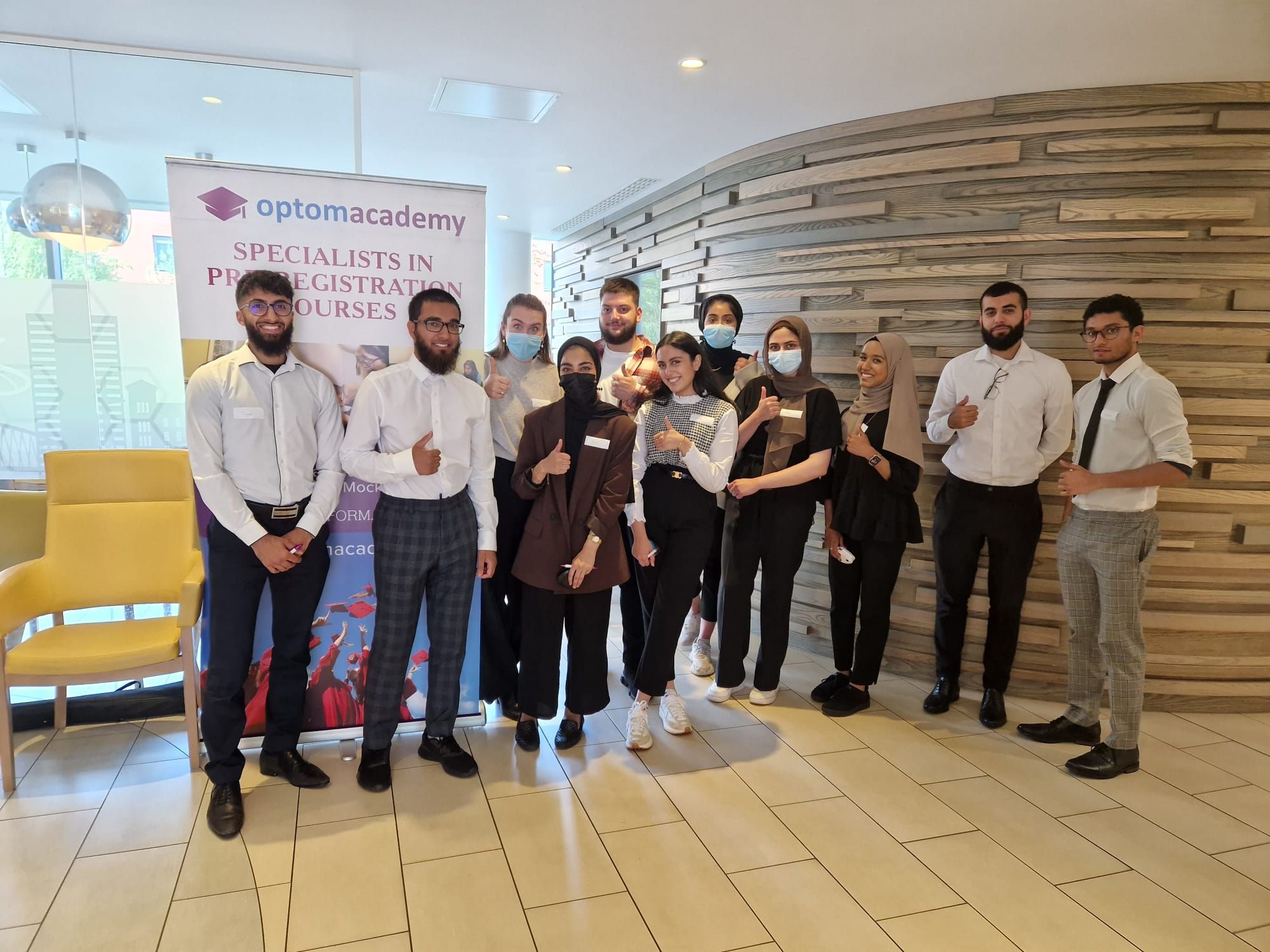 Optom Academy has been set up to provide additional support to pre-registration students in a relaxed environment. This was a vision of Shamina and Wasim which came to light in January 2016. Collectively we have supervised over 20 pre-reg students throughout the years with over 30 years of combined experience, sparking their passion in education and training. We decided to use the experience they have in running courses for multiples to develop their own pre-reg academy.
What is unique about Optom Academy is that we are able to see the story from all 3 points of view: the trainee, the supervisor and the assessor and are able to use this experience to support pre-reg students.
We provide online courses through our new portal (OA Optomise) for Stage 1, as well as face to face support for Stage 2 and our popular face to face mock OSCE courses.
With our new platinum package offer, pre-reg's will get access to our full range of online courses, constant support from our team throughout the whole year at a discounted price along with many other benefits.
Optom Academy also provide CPD events, back to optics courses, practical workshops and courses for international students
Address
Optom Academy
73 Bradford Street
Walsall
West Midlands
WS1 3QD
United Kingdom
We are excited to launch our new platinum package, bigger and better than ever before, with all our courses instantly available to watch at your convenience at any time and as many times as you want f ...

Our face to face mock OSCE course has been ranked as one of the best courses by students, purely one to one with bespoke feedback as well as tips/advice, mark sheets, handouts and an experience as clo ...
As optical professionals we need to recognise the visual symptoms that may be signs of a tumour, and so we have teamed up to provide this fantastic lecture delivered by Lorcan Butler.