Thirona BV
Stand: M30
Computer Software And Hardware
Image Capture Systems
Equipment & Machinery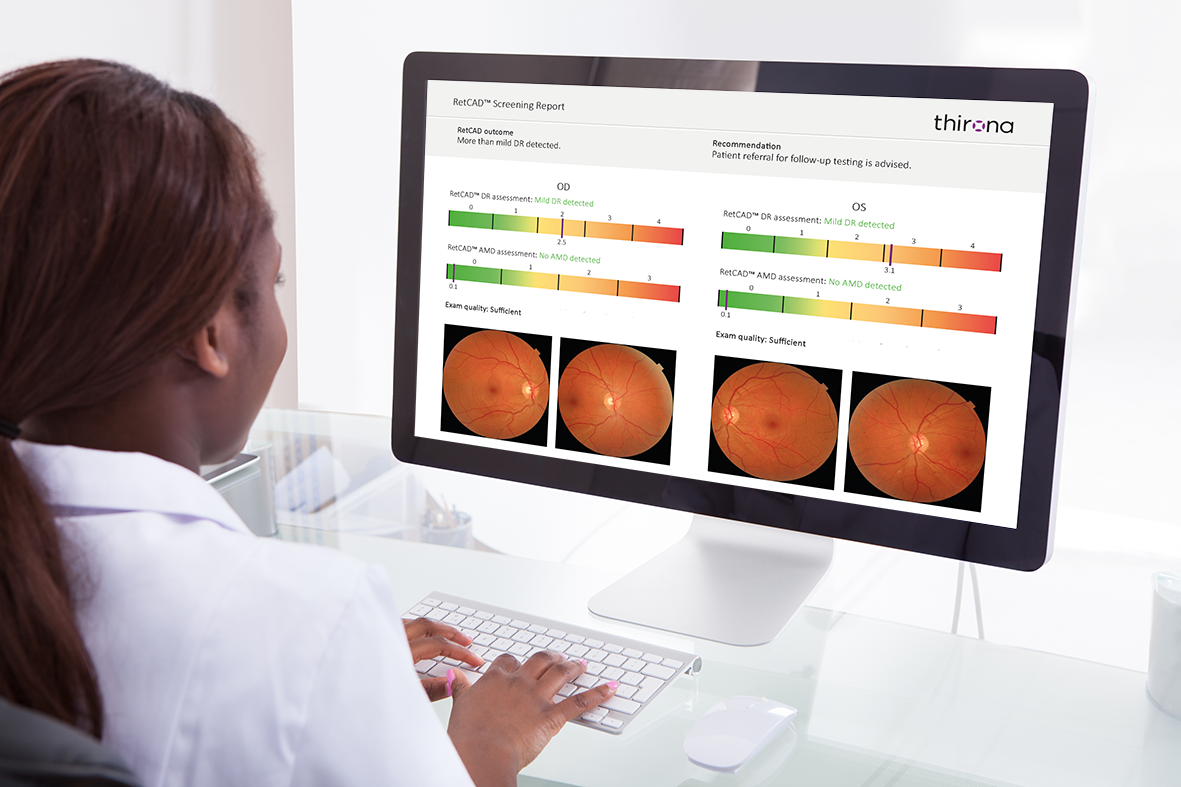 Thirona is an internationally fast-growing company specialized in the field of AI assisted medical image analysis. As spin-off of Radboud University Medical Center in Nijmegen Thirona is strongly rooted in academic research and medical domain knowledge, driven by real live challenges faced in clinical practice with focus on providing better patient care.
Through 8 years of clinical research studies and pharmaceutical trials for various Pharma and med-tech companies in Europe and U.S.A., Thirona has developed a high-level expertise and produced over 180 scientific papers. All our solutions are proven by thorough clinical validations prior to market launch. Having initially earned her reputation in the lung image analysis domain, Thirona has successfully expanded her expertise towards retinal imaging.
At 100% Optical we are presenting CE-certified RetCAD software (class IIa medical device certification under the new Medical Device Regulation (MDR) pending), which uses state of the art deep learning and computer vision technology to analyze color fundus images. RetCAD allows for a full package screening for vision threatening diseases, including Age-related Macular Degeneration (AMD) and Diabetic Retinopathy (DR). Retinal abnormalities can now be diagnosed and quantified with high certainty, with validated output accuracy equal or even outperforming human experts, allowing faster and more efficient clinical workflows.
Address
Toernooiveld 300
Nijmegen
6525 EC
Netherlands