Vision Care For Homeless People
Hall: N8 Stand: M208
Charities
Business Services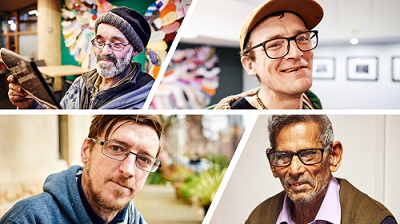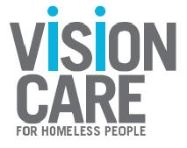 Vision Care for Homeless People provides free eye care to homeless and other vulnerable people through our volunteer run clinics, based in homeless day centres because we know that homeless people are particularly disadvantaged when it comes to obtaining sight tests, glasses and eye care. Our patients suffer a higher level of eye problems than the general population and can be unwilling or unable to access mainstream services available through the NHS, plus are prone to losing or breaking their glasses.
Our clinics can be the only place where people can get free eye care. We receive gifts in kind from our friends in optics and rely on charity fundraising to help us provide our services. Optometrists and clinic assistants volunteer their time providing a friendly professional service to everyone who comes to a clinic. This means that people can get a free eye test regardless of whether they qualify for NHS funding - and if they need glasses - these are free too. People can come back again to see us if they lose or break their glasses and we will replace them free of charge.
People who are homeless are also more likely to suffer from conditions such as cataracts, glaucoma, or binocular vision problems which if untreated causes dizziness, headaches, eye pain and blurred vision. They can also have a higher risk of macular degeneration and might suffer from untreated health problems - such as diabetes - which can lead to blindness. So being able to have a free eye test can really help people get treatment when they need it.
To find out how you can help please visit www.vchp.org.uk.
Address
c/o 66 Commercial St
London
E1 6LT
United Kingdom
Optoversity Challenge – uniting 12 universities and more than 50 students - comes to the grand final at 100% Optical on Sunday, under the direction of organisers Out of the Box Optics.

Trainees from across the optical profession are invited to join the 'Trainee Treasure Trail' at 100% Optical this weekend. Optometry, dispensing opticians and clinic assistant trainees and students wi ...

Businesses looking to engage with the next generation of professionals at 100% Optical are being urged to become part of the Trainee Treasure Trail in aid of Vision Care for Homeless People.