FEB31st – Tomma FX Kauri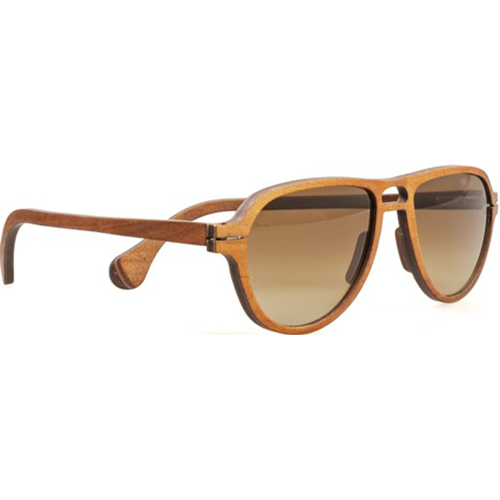 BRAND - FEB31st
PRODUCT NAME - Tomma FX Kauri
The Tomma FX Kauri is the most interesting FEB31st creation to date. Made entirely from ancient Kauri wood dating back over 48,000 years to the end of the last ice age, ancient kauri is regarded as one of the worlds most exotic and luxurious woods.
Through some unexplained act of nature the ancient Kauri trees fell naturally over 48,000 years ago landing in peat swamps in the northern regions of New Zealand's North Island. These trees were then preserved intact in the peat bogs until recently discovered. Excavation is tricky and very expensive using heavy plant machinery to uncover what has become known in the wood industry as buried treasure'. Characteristics of this luxury material include gold shimmering iridescent veins running through the grain making it shine like a jewel. The Tomma FX is a timeless shape in classic aviator with double bridge bar detailing made from solid Kauri and finished with a Smokey brown polarised lens for a truly special frame that has travelled through time.
Owners of these luxurious specs include famous elite sportsmen and women, stars of tv and film, famous singer/songwriters and even royalty. With the Tomma FX Kauri you too can own a piece of history.