Spectacle Emporium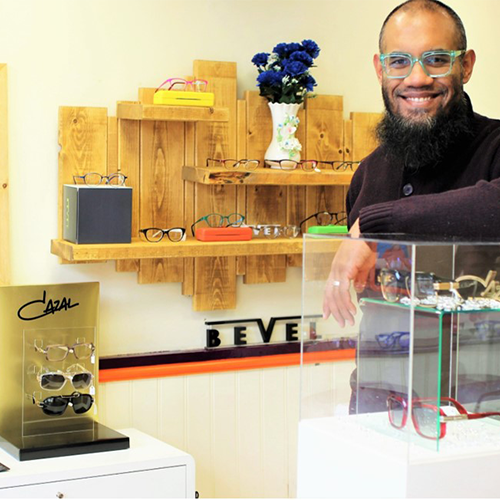 We celebrate our community, an internationally recognised LGBTQ-friendly neighbourhood, that is keen to express their cultural freedom and identity, with our distinctive choice of eyewear. We attract people from across the UK interested in something new and unique, citing our guidance given to their friends, whilst others discover us through our unmistakable colourful internet footprint. It's optical art!
Our love for Birmingham's arts goes beyond words of flattery. We are a venue for photoshoots for music magazines, as well as a source of inspiration for works of art. We actively promote youth projects emphasising artisan or community spirit with the intention of expanding the horizons of the next generation.
We desire to breakdown stereotypes on eyewear perception. Coming out of the pandemic, we wished to make 2023 a time when clients can unshackle themselves from the recent doom and gloom and put on a smile that celebrates their happiness. Spectacle Emporium is dopamine dressing and is absolutely the perfect tonic to current tumultuous times.
Categories
Eyewear retailer of the year ​