Valarie Jerome Optometrists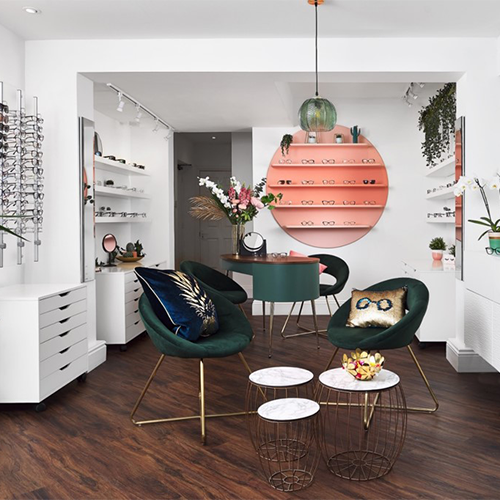 RETAILER - Valarie Jerome Optometrists
Since opening in late 2019, Valarie Jerome Optometrists has been providing Newbury with bespoke eye exam experience not seen before in this town. One of the most stylish optometry practices around, the eye care and personalised service is first class. From the latest in technology to diagnose eye conditions and create your best vision in glasses to the coolest glasses on the Newbury High Street…you will get the premium of eye care and eye wear here.
Not only is owner and optometrist, Dr Valarie Jerome, dedicated to her practice and patients but she is also very active in the Newbury community. For several years, she has worked to donate her time for the homeless and vulnerable in the community to provide much needed eyecare. Valarie and her staff have also volunteered their time to help refugees with access to glasses and eyecare. As a director of the local Business Improvement District (BID), Dr.Jerome works together with other local business owners to make the market town of Newbury a great place to shop, live and work.
In 2020, Valarie Jerome Optometrists was recognised by Small Business Britain in the Top 100 UK Small Businesses and in 2021 Dr Jerome was recognised in the Top 100 ialso Female Entrepreneurs.
Categories
Eyewear retailer of the year ​