Caledonian Optical
Stand: E120
OSA Member
Lens Anti-Reflection Coatings
Lenses
Ophthalmic Lenses (Coated)
Ophthalmic Lenses (Finished Plastic)
Ophthalmic Lenses (High Index Aspheric)
Ophthalmic Lenses (Specialised)
Lenses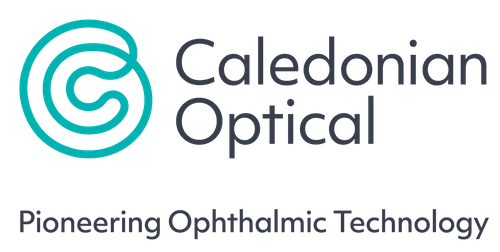 Caledonian Optical is a British spectacle lens manufacturer established over 40 years ago in Aberdeen, Scotland, with a commitment to manufacturing the highest quality lenses utilising the latest digital lens designs and state-of-the-art equipment. We are proud to carry the Made in Britain mark, recognising that we are manufacturing to the very highest standards and the importance of supporting the local economy and reducing our carbon footprint.
2023 is a pivotal year in the Caledonian Optical journey following a £1.5 million investment in new manufacturing facilities, moving from a 2,000 sq building to a brand new 10,000sq ft purpose-built facility. We took this opportunity to source the very best spectacle lens manufacturing equipment available worldwide.
The move has tripled our manufacturing capacity, affording us the opportunity to offer our high-quality, award-winning lenses to more independent practices around the whole of the UK.
We continue to invest in our people, with over 150 years of technical experience, and grow our sales and customer service teams, providing a dedicated personal support system to all our customers.
We understand the importance of reliable and consistent service, which continues to be the foundation for everything we do. With years of experience in servicing the independent optical market, we recognise the importance of quality products and service and are committed to delivering the Caledonian Optical Approved Quality Assurance. This includes working with you to grow your business, pioneering the very latest technology, providing advanced lens solutions, and allowing you to offer a superior visual experience to your customers.
Address
Caledonian Optical Ltd
Unit 4,
Kirkhill Commercial Park Dyce
Aberdeen
Scotland
AB21 0LQ
United Kingdom