Caledonian Optical
Hall: N8 Stand: B310
OSA Member
Lens Anti-Reflection Coatings
Lenses
Ophthalmic Lenses (Coated)
Ophthalmic Lenses (Finished Plastic)
Ophthalmic Lenses (High Index Aspheric)
Ophthalmic Lenses (Specialised)
Lenses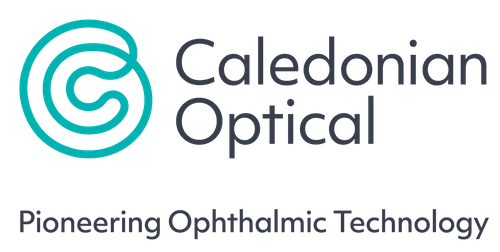 Caledonian Optical leading UK Independent Optical Lab will be showcasing its brand new £1.5million laboratory at the show.
The new facility is expected to open in January 2023 and will significantly increase production capacity.
Mark Robertson, Head of Manufacturing at Caledonian Optical, said: "The new lab, based in Dyce, Aberdeen, offers new premises for the very latest equipment for manufacturing bespoke digital lenses for our customers across the UK.
"The lab is more than double our current capacity, allowing us to increase our volume of lenses being manufactured."
In addition to offering the latest digital solutions, used to create next-generation glasses, and its latest innovative lens for myopia management, Imperium, the new facility also offers more sustainable practices for the lens manufacturer.
"This is a fantastic step forward for the business, and one that we know is important to our customers. We are looking forward to seeing everyone at 100% Optical and showcasing the new lab."