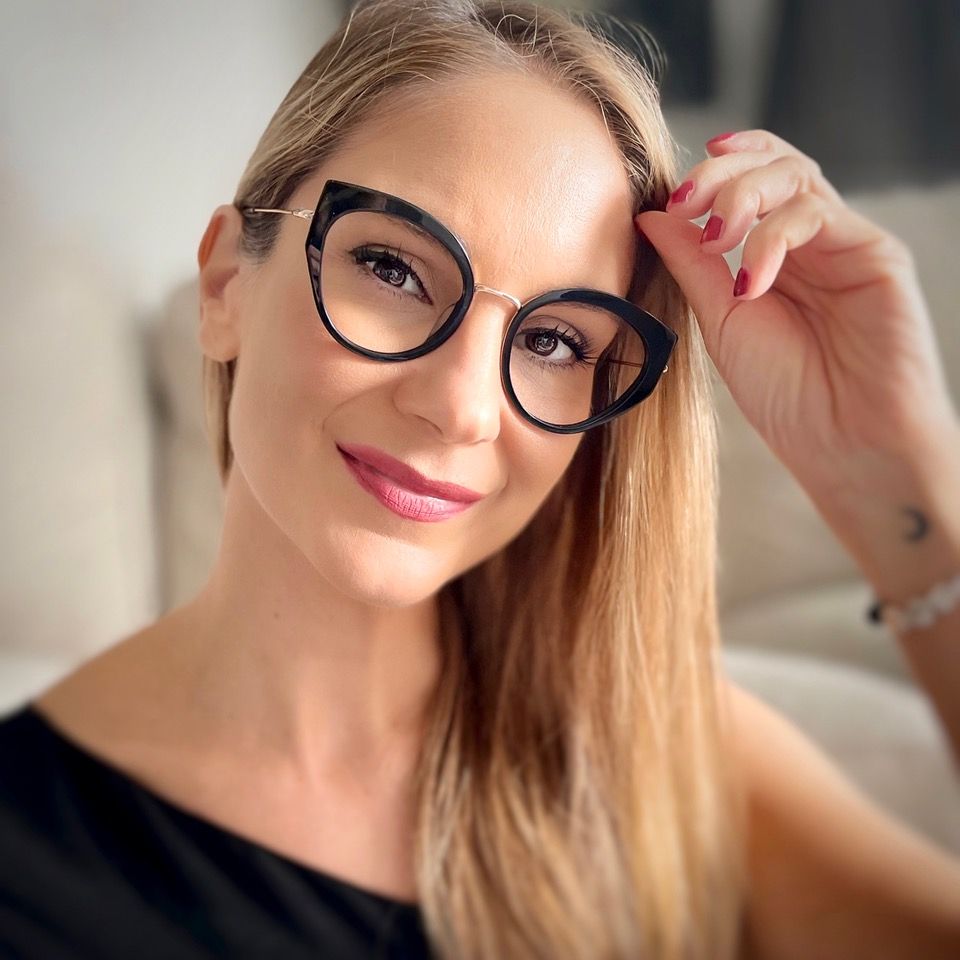 Carolina Lober
Eyewear-Specialised Image Consultant
,
Carolina Lober
Carolina's history with Eyewear dates back to her childhood. She started wearing glasses when she was only 2 years old and she grew up feeling very self-conscious because of them, getting to hate them at some point. That's why she perfectly understands that some people may get weary of them, or even be subject to trauma.
Carolina has always loved to help people feel better about themselves by bringing out the best in them. She studied Personal Image Consulting, and she has since then been working with people to help them find and convey the image they wish to confidently project.
Her experience in Image Consulting and her extensive knowledge in Eyewear led her 11 years ago to begin her journey in Eyewear-specialised Consulting, offering her services to leading opticians across Spain. Carolina's consultancy consists of personalised advice directly to customers on how to choose the ideal eyewear, while at the same time providing training to optical assistants, to increase their tools and criteria while enhancing their customer's beauty.
Beyond her consultation services, Carolina has a large community of followers online, so she loves to create social media content, including trends and tutorials, and she is a brand ambassador for leading eyewear brands.
You can learn more about Carolina's latest updates at: www.carolina-lober.com