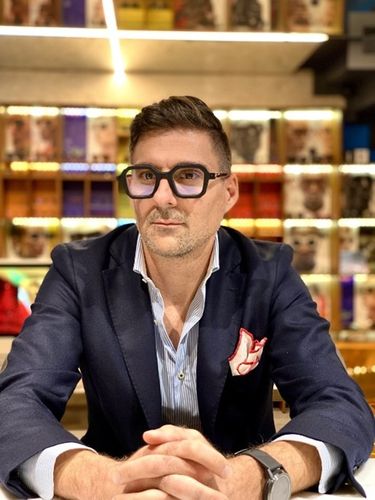 Johnnie Rousso
Owner
,
JOHNNIE ROUSSO-bespoke opticians
My interest is to discover the world's best eyewear and fit our friends and customers with the best eyepieces they have ever imagined!
On a mission: To fit, with the most incredible, beautiful and unique eyewear that exists, people's faces and make them see the world as they have always dreamed of -and of course…feel amazing!!
'We take the challenge to create the finest and most unique bespoke eyewear upon request!'
Always with the tools at hand that behavioral optometry and the ophthalmic lenses technology provides us!