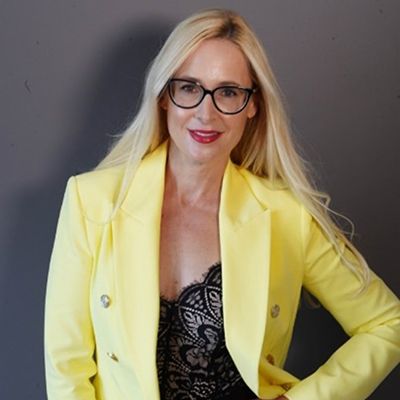 Nicky Hambleton-Jones
Nicky Hambleton-Jones is an expert Personal Stylist. Presenting Channel 4's 10 Years Younger, the UK's leading makeover show, and the success of her own personal styling business have made her a household name, providing inspiration and motivation for millions of men and women UK-wide. As a top personal stylist and qualified Dietician, Nicky believes that everyone has the potential to look fantastic effortlessly.
Nicky moved to London from South Africa in 1996 and having spotted a gap in the market launched her own personal styling business, NHJ Style Consultancy, in 2001. At the time it was the first personal style consultancy of its kind and the start of a whole new industry. The business quickly went from strength to strength and, to date, has more than 10,000 clients on its books, from across the UK, Europe and worldwide.
As the business grew finding experienced personal stylists to style her growing client base was proving difficult, so Nicky and her team set up the NHJ Style Academy in 2008 to train and develop the best personal styling talent in the UK.
Viewed as the UK's leading lifestyle transformation agent, Nicky has worked with some of the UK's largest household brands, is a popular speaker and author of the bestselling books - 10 Years Younger, and 10 Years Younger Nutrition Bible, and more recently Top to Toe and How to Be Gorgeous.