25 Aug 2022
CLEAR INTENTIONS FOR COTI'S AW22 COLLECTION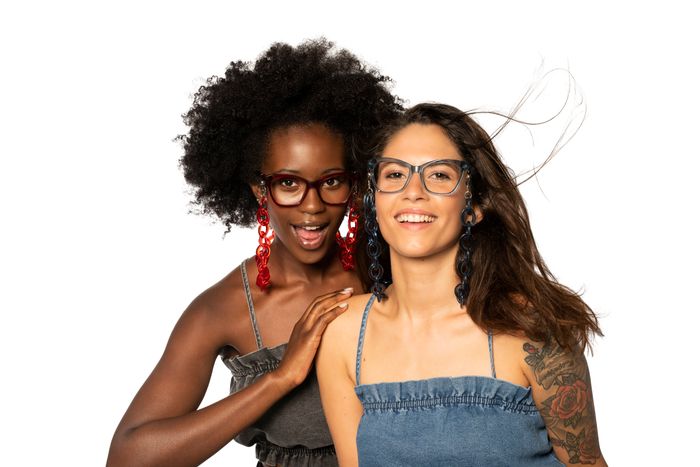 RAISE YOUR GLASSES
COTI chains are the perfect hybrid between fashion and utility
The fashion forecast is clearer than ever (literally) for Autumn 2022: it's got to be plastic, fantastic and totally transparent. Fashion influencers suggest the easiest way to wear the trend is on your accessories: a Perspex heel here, a COTI chain there, will be just enough to show your clear credentials. Recommended to be layered over denim or worn directly on your skin to keep you looking tantalising and crystalline cool.
With COTI's mission to reinvent the glasses chain, they have literally taken this accessory to fashion forward status and have given these chains a contemporary upgrade making them desirable for all ages.
The crystal trend is also becoming a clear favourite choice for eyeglass wearers. The neutral clean tones don't conceal the face, rather accentuate the facial features with a delicate glow. Transparent glasses are all about simplicity and subtleness, and flow seamlessly and discreetly with any outfit.
COTI uses recycled acrylic material in their range of Amore Italia chains which are handmade in Italy. All chains are designed to be worn as an eyewear chain or standalone necklace.