01 Jan 2023
Ffin launch at 100% Optical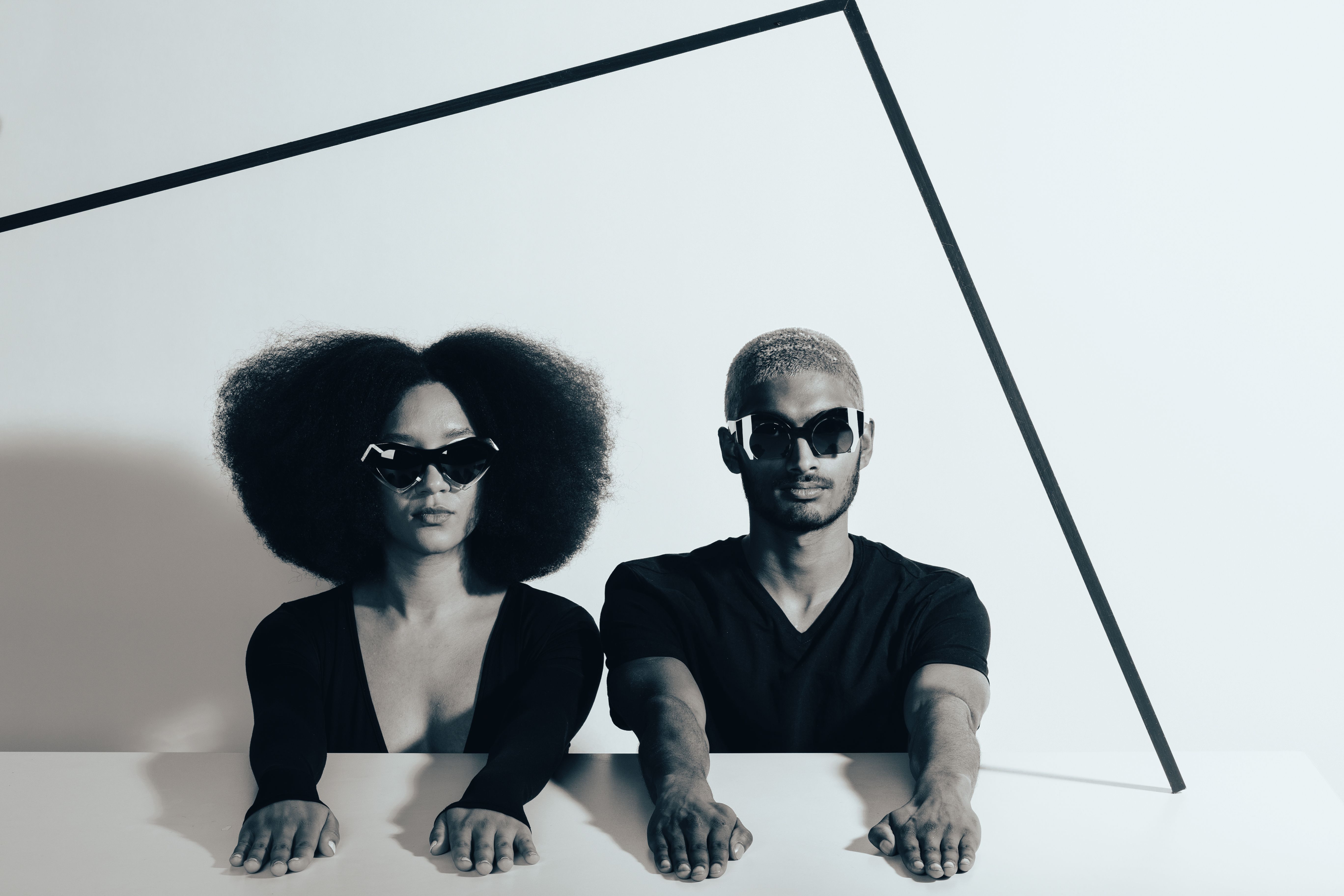 Ffin is an independent new eyewear brand designed by artist and designer Anna Lewis, the new range of sunglasses are designed in Wales and handmade in Italy from the best Italian bio acetate. Ffin translates in Welsh as 'frontier' 'border' or 'boundary'. Our ethos is about traversing borders be they imagined or real. We design for the individual, for a wearer with edge, a creative curious and adventurous spirit with a twist of rebellion.
Exhibiting and launching for the first time at the 2023 100% Optical fair in London. See us on stand E31from 25th-27th Feb 23 at Excel London.
A new Independent Eyewear brand designed on the coast in Wales and made in the depths of Italy launched this year with a limited-edition range of unique sunglasses. Its founder Anna Lewis has a broad career working in jewellery design, contemporary craft and art direction. Ffin is the start of new adventures for the designer.
Ffin is a Welsh word that translates into border, boundary or frontier. The brand ethos is all about these defining lines, at the very edge of things. The lines we cross be they real or imaginary, tangible or invisible. There is always a hint of rebellion here, for wearers with a little bit of an edge. They are created for the adventurous spirits, the outsiders, the creative souls that are walking their own path in the world. For people that skirt the rules of the status quo, eyewear for the individual, classic with a wink.
Anna has a successful established career as a jewellery designer maker and artist. She draws on these making skills and her considered attention to detail for her unique approach to eyewear. "It feels like a natural progression for me to design eyewear, I am an avid fan and collector of sunglasses, I started to design my own and it expanded rapidly from there. I love the way it feels when you put on a pair of great sunglasses, it is literally like wearing confidence, then you can take a step out into the world. I want to give that individual confidence to my clients".
The designs stem from the obsession over line. Where lines fold, intersect, curve and dissect. Lines discovered in the urban landscape, on the street, inside, outside, gritty brutalist architecture in London, the borders marked on the road, how the city tries to control where we navigate it. How the body interacts with the space in which it occupies. How we wear space and how it wears us. It's how we "wear the world."
The first collection consists of 3 core designs called ORA, ANA, and NOS; defining the brand ethos of line and point of difference. The Shades are unisex using the best bio based Italian acetate and bio lenses enveloped in a handmade leather case.
All manufacturing and materials including the packaging are sourced in the UK and Europe working with master craftspeople and collaborating with other local creatives using eco materials throughout. "We only work with companies we believe to hold good ethical working practices for both their staff and the environment. We work with people who care about their product and are highly skilled artisans." Designed to last and transcend seasons, Ffin frames should be worn and loved throughout the year, as a celebration of both sunshine and shade across the seasons.
This much anticipated brand has been 2 years in the making starting in lockdown and can now at last be revealed. Revealed in real life all designs will be on show and on the catwalk at 100% optical (Europe's fastest growing optical Event and the only one based in the UK ). Wearers can also order their glasses online at ffineyewear.com. View the full collection here to be the very first to own a pair of these unique frames:
www.ffineyewear.com Follow @ffineyewear for inspiration
Sign up to visit 100% optical here: www.100percentoptical.com
There are Lines to be crossed.
https://vimeo.com/779620909