23 Jan 2023
New Sunglasses from Erkers1879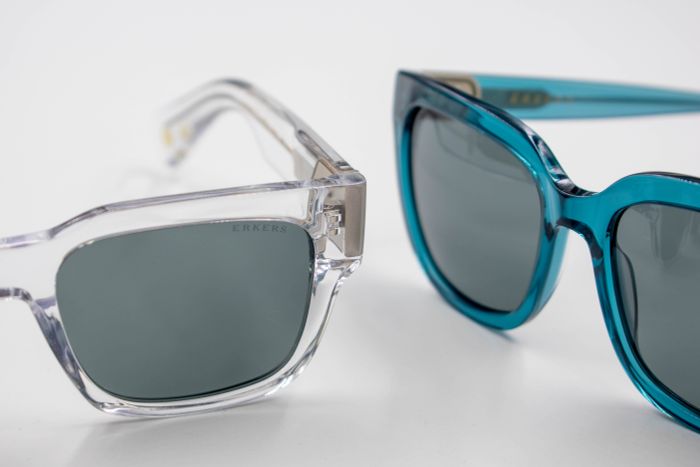 Erkers1879 announces the addition of four new sunglass models to their family-owned heritage brand, introducing three women's and one men's sunglass to the Roman Numeral V Collection. Handcrafted using a biodegradable cellulose acetate, each frame is lightweight, comfortable, and made to last a lifetime.
From the large silhouettes to the thicker rims and temples, the Erkers leaned into 2023's trend of dramatic oversized eyewear when designing their Winter release. The three women's sunglasses, Dutchtown, Twin Oaks, and Fox Park, each feature a large square silhouette with rounded edges, creating a dramatic feminine look. Balancing the oversized shapes, each frame is designed in four colours from the brand's subdued-modern palette, blending neutrals and pastels for a timeless, elegant style.
The men's sunglass, Moline, was specially designed by Jack Erker III for himself to wear. Moline was built with a strong, masculine shape and ultra-thick temples, complemented by natural tones for a bold yet classic look. This model was designed in three translucent colours, Crystal, Whiskey Neat, and Barrel Proof, two of which are new to the brand and exclusive to this model. Contrasting the crystal styles, Moline is also available in Black, designed with a high gloss inside to juxtapose the outside's silky matte finish.