29 Nov 2022
Standish Styling Opticians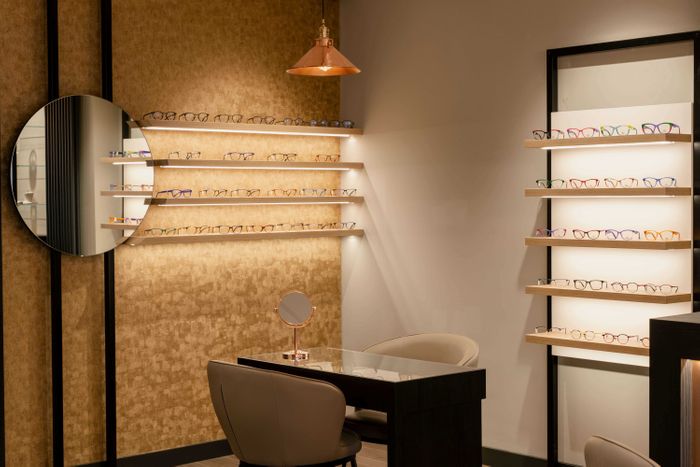 Standing Stylish Opticians is a dynamic and progressive new practice, in Standish, Wigan. To reinvent the empty interior into a fashionable Optical practice, we worked closely with our Client to develop a scheme that pushed the boundaries.
With a bar in the retail space, the aspiration was to make a point: a visit to the Opticians can be a really enjoyable experience! The carefully placed illuminated logo near the bar is bold and striking and is easily viewed from the window, attracting attention from the outside.
With black steel metalwork, rose gold ironmongery and copper effect finishes thoughtfully incorporated throughout, the Customer will immediately feel that they are somewhere special. The LED illumination on the underside of each display shelf illuminates the spectacle frames, giving them a presence and ensuring the frames are displayed clearly.
The flooring is imaginative too, with terrazzo in the bar area and wood effect elsewhere. This adds style and character to the interior and helps clients identify individual functional spaces.