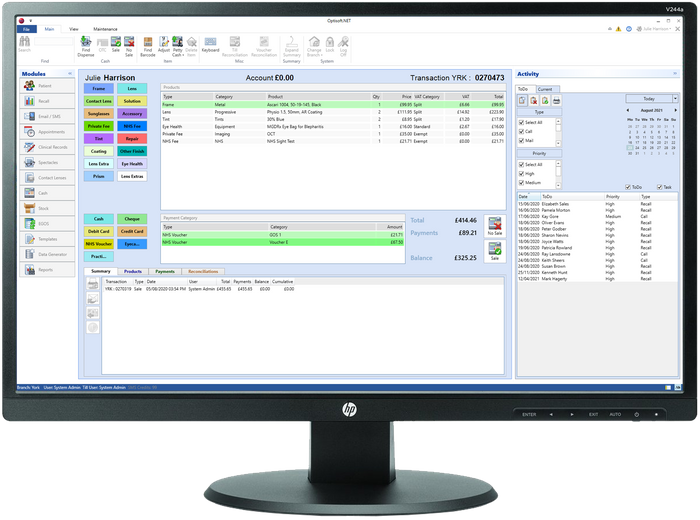 Automate patient transactions with the Cash Module and significantly reduce the risk of error and fraud.
Main features and benefits:
• Single screen design layout.
• Enter product descriptions during cash transaction entry.
• VAT calculated at product item level.
• Option to email receipt on confirmation and capture email address.
• Customise receipts with practice logos and other information.
• Integration to Spectacles & Contact Lens dispensing modules.
• Automatic stock level adjustment.
• Complete end-of-day till reconciliation.
• Detailed reporting.