CR-2 Plus AF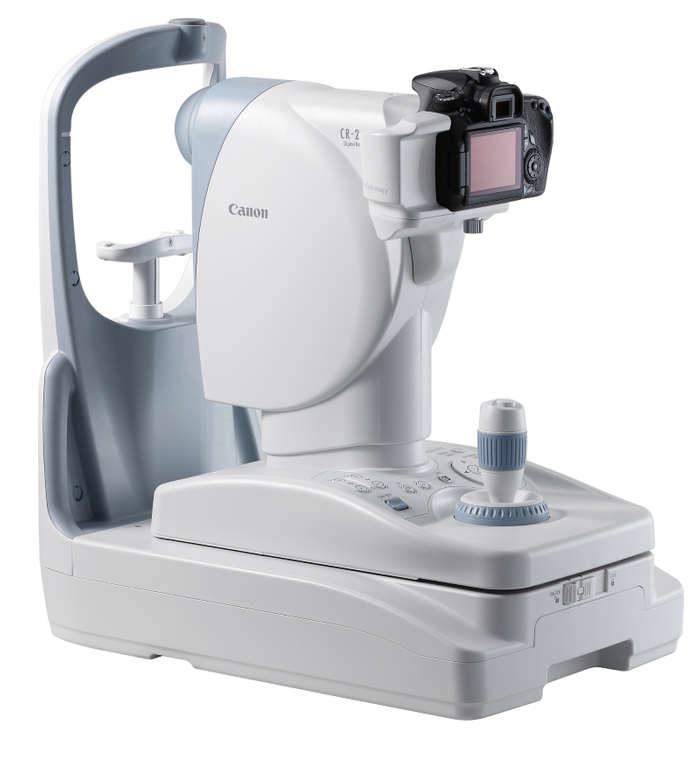 The Canon CR-2 Plus AF Digital Non-Mydriatic Retinal Camera provides Color and Fundus Autofluorescence (FAF) imaging within a small compact design.
FAF imaging will provide information on changes of the retina that can't be made visible with standard colour photography.

The camera offers fast and accurate Auto Focus, Auto switching from anterior to retinal observation and Auto shot but also the unique photometric Auto Exposure where the flash and observation light intensity is determined automatically during every examination, based on real-time measurement of retinal reflectance, for perfect images in a single capture ,regardless of pupil size or ethnicity.

The CR-2 Plus AF is equipped with a unique dedicated EOS digital camera for the highest image quality.​