CSO Cobra+ Fundus Camera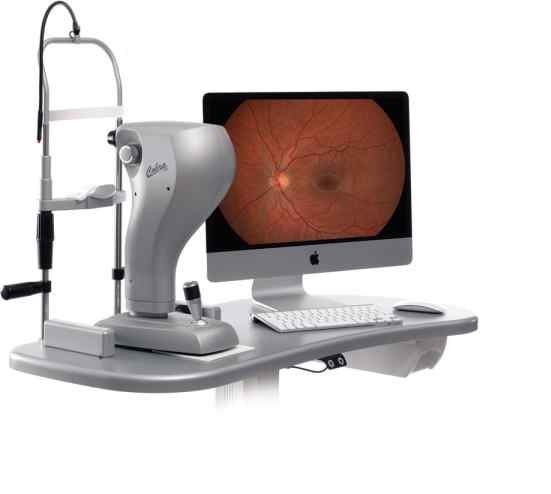 The Cobra+ from CSO is an easy to use, non-mydriatic digital fundus camera. The 5 mega pixel camera produces high resolution retinal images up to a 50 degree visual field. Cobra+ can capture images through a very small pupil diameter (2.5mm).
Images can be transferred to the Phoenix software platform for analysis and review. Cobra+ has 9 internal fixation points which allows the capture of the peripheral retina, in order to give a panoramic image of the peripheral areas. The automatic measure of the "Cup to Disk" ratio is very useful and fast in the glaucoma screening. Thanks to Phoenix is it possible to overlap the retinal image with the ERG multifocal test performed by Retimax.