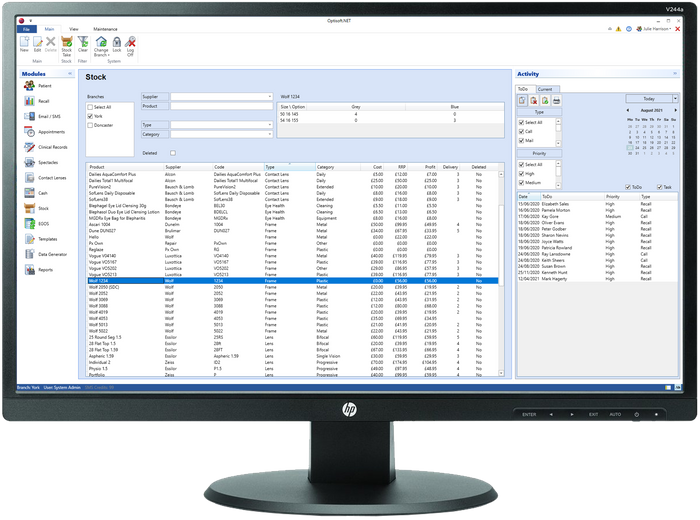 Multi-branch stock management and essential stock taking tasks.
Main features and benefits:
• Accurate stock management with individual transactions per product.
• Stock age calculated per item.
• Bar-code labelling with re-usable label hangers.
• Fast, intuitive stock adjustments.
• Simple product entry with thumbnail feature.
• Create supplier discounts and markup schemes.
• Set multiple prices for patient schemes.
• VAT calculated per stock product item.
• Simple stocktake using bar-codes.
• Access to multi-branch stock via cloud hosting.
• Detailed reporting.