Millmead Optical Group
Stand: W100
Cases And Accessories
Frames
Lenses
Sunglasses
Eyewear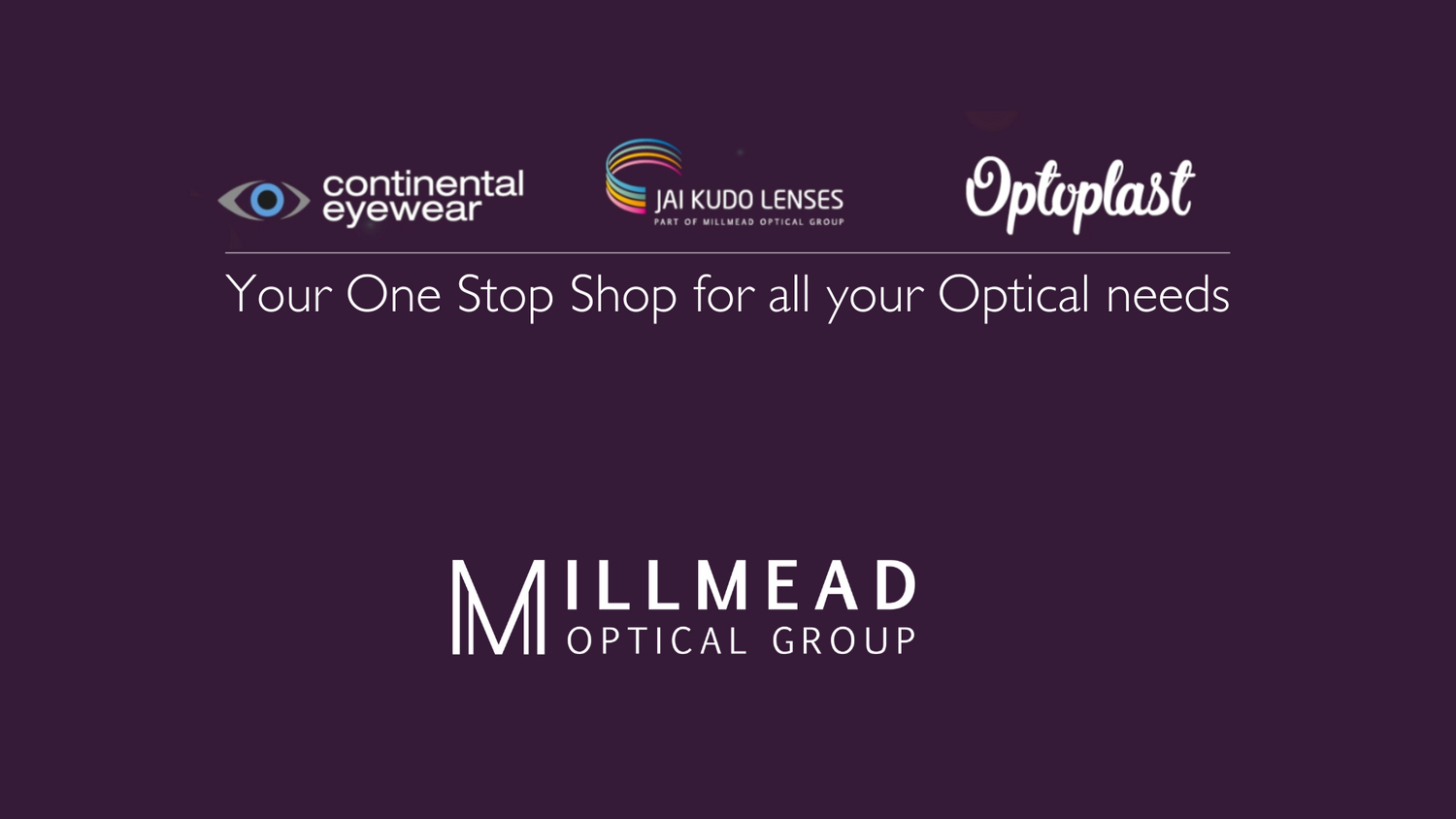 Millmead Optical Group is an independently-owned Optical wholesaler and manufacturer with a 4.8 acre factory site, based in Maghull, Liverpool. With over 75 years of experience, Millmead is a one-stop-shop dedicated to supplying the needs of both independent Optician practices and larger chains, domestically and globally.
First established in 1946 by Walter Conway and Herbert Thorn, the group prides itself on still being a family-owned manufacturer, as it is run today by Walter's grandson James (Millmead's CEO) and Herbert's son Daniel (Millmead's Chairman).
Millmead Optical Group comprises predominantly of three companies that cover the key fields of optical sales: the frames company, Continental Eyewear, the lenses company, Jai Kudo Lenses and the cases and accessories company, Optoplast.
Millmead is extremely proud to offer a cost-effective and service-driven solution to all our customers' eyewear requirements. Our highly respected frames brand Continental Eyewear, offers a wide variety of ranges to suit all budgets and styles, from the higher end of Reykjavik Eyes and Walter Herbert right through to the budget-friendly Lazer and Matrix.
Jai Kudo, our lenses brand, has recently celebrated 25 years as a leading supplier of stock and surfaced Ophthalmic lenses, with over 2 million lenses held in stock. Optoplast has just celebrated 75 years as a leading supplier and manufacturer of cases and accessories. Our 350-strong product range has recently been relaunched, with over 40 new models in a catalogue that now has a focus on Sustainable cases made from I00% recycled materials, manufactured right here at our Liverpool factory.
Address
83 Sefton lane
Maghull
Liverpool
Merseyside
L31 8BU
United Kingdom